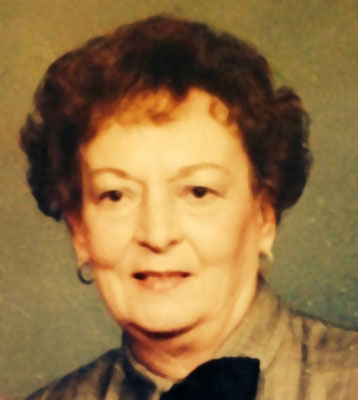 MARGARET CZUBA
YOUNGSTOWN – Private funeral services were held March 13, 2014, at St. Nicholas Byzantine Catholic Church officiated by Father Chris Burke for Margaret Czuba, 88, who passed away March 10, 2014, at 5 a.m.
She was born Jan. 14, 1926, daughter of the late Charles and Mary Midlick Lizanick in Oliver, Pa.
Margaret was a 1944 graduate of North Union High School and a member of St. Nicholas Byzantine Catholic Church.
She worked at Plakie Toys and Livingston's and was an office manager at the Youngstown Concrete Pipe Company.
She enjoyed helping her husband, John, in his vegetable and flower bed, loved arranging flowers, and was an avid reader.
Margaret is survived by her loving husband, John C. Czuba, whom she married June 7, 1956. She is also survived by her daughter, Jami Czuba Akin and son-in-law, Chuck Akin of Atlanta.
The family requests that any donations be made in the memory of Margaret to the American Heart Association, 7272 Greenville Ave., Dallas, TX 75231, or to National Hospice Foundation, P.O. Box 824401, Philadelphia, PA 19182-4401
The Czuba family entrusted their loved one to the care of the Kubina-Yuhasz-Wasko Funeral Home.
Guestbook Entries
FRIENDS
"SENDING OUR LOVE AND SYMPATHY TO YOU, JOHN AND JAMIE. I LOVED MARGE AND WILL ALWAYS REMEMBER HER, ESPECIALLY WHEN I BAKE BISCOTTI."
» JOE AND ADELINE DIPASQUA on March 14, 2014
Sign the Guestbook
---