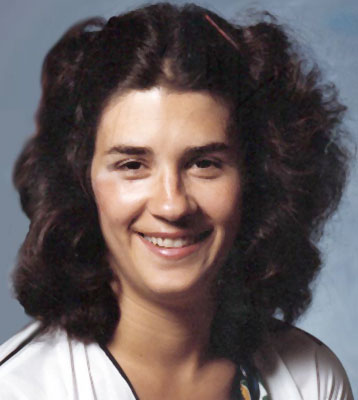 LAUREN S. DIEGO
AUSTINTOWN - Lauren S. Diego, 63, passed away Monday evening, March 10, 2014, at St. Elizabeth Boardman Health Center, following a courageous battle with myeloma.
Lauren was born March 19, 1950, in Youngstown, a daughter of Richard A. and Dorothy Yurcho Rafeedie, and was a lifelong area resident.
She was a 1968 graduate of Chaney High School and worked for over 20 years as a beautician, owning her own salon, Hair Styling Unlimited, which was located on Mahoning Avenue in Youngstown. Lauren also worked as a pharmacy technician at Cornersburg Family Discount Drug for over 10 years.
Mrs. Diego was a member of St. Christine Church in Youngstown. She enjoyed gambling at Mountaineer Park & Casino, reading, traveling and spending time with her grandchildren.
She is survived by her husband of 44 years, James J. "Jim" Diego, whom she married Feb. 14, 1970; a son, Dean R. Diego of Austintown; two daughters, Gina (Dr. James) Prommersberger of Hubbard and Jamie (Jon) Manser of Austintown; her mother, Dorothy Yurcho Rafeedie; four grandchildren, Dean A. Diego, James, Nicholas and Anthony Prommersberger; and a sister, Lynn (Donald) Deeds of Austintown.
Her father, Richard, is deceased
Family and friends may call from 3 to 6 p.m. on Sunday, March 16, at Kinnick Funeral Home, 477 N. Meridian Road in Youngstown.
Funeral services will begin at 9:15 a.m. on Monday at the funeral home and continue with a Mass of Christian Burial at 10 a.m. at St. Christine Church on South Schenley Avenue in Youngstown.
Lauren's family thanks her extended family members and her many friends for the love, help and support given during her illness.
Please visit kinnickfuneralhome.com to view this obituary and to send condolences online to Lauren's family.
Guestbook Entries
"So sorry for your loss. Prayers sent your way."
» Leesa & Chuck Prachick, Lee Rudloff on March 14, 2014
Sincere Sympathy
"We are so sorry for your loss. Lauren was a wonderful person. We miss her already.."
» Norma DeMain on March 14, 2014
"Jim, my respects and condolences to you and your family at the passing of your wife, Lauren. Thoughts are with you."
» Doug Dobransky on March 14, 2014
Sympathy from Chaney Classmate
"To Lauren's Family: On behalf of the Class of '68, sincere condolances on Lauren's passing. She was friendly, pretty girl with great hair, and it is no surprise that she was a beloved wife, Mother and Grandmother. May only the happy memories remain. "
» Judy (Gromada) Mervis on March 14, 2014
Thinking of You
"Our sincere sympathy and thoughts are with your family. "
» The Sherry Family on March 16, 2014
"DEAR JIM, WE FONDLY REMEMBER LAUREN AS ONE OF OUR FAVORITE PATIENTS. WE PRAY THAT YOU REMAIN STRONG IN THE FACE OF THE LOSS OF YOUR LOVING WIFE."
» DR. NICK AND MRS. PAPPAS on March 16, 2014
"Lauren was the best hair stylist I ever had! I loved that girl! Sympathy to her family. "
» Kathy Terreri Huber on March 16, 2014
Thank you everyone
"Thank you so much to everyone. Lauren will be forever in our hearts. Thank you again!"
» Jim Diego on March 22, 2014
Thank you everyone
"Thank you so much to everyone. Lauren will be forever in our hearts. Thank you again!"
» Jim Diego on March 22, 2014
Love you Forever
"Mom I will love you and miss you forever. You were the best mom, grandma and wife. You taught me all the right things in life and made me who I am today."
» Gina on March 22, 2014
"Mrs. Rafeedie, Lynn and Lauren's husband and children - I am so sorry to hear of Lauren's passing. She was not only my Chaney classmate, but my childhood friend. Seeing her photo brought back the memories I have of spending afternoons with her at your Maryland Ave home when we were very young children. She was a wonderful friend and my sadness is real. My prayers are with all of you. Donna Oleyar Timonere"
» Donna Oleyar Timonere on March 24, 2014
Sign the Guestbook
---