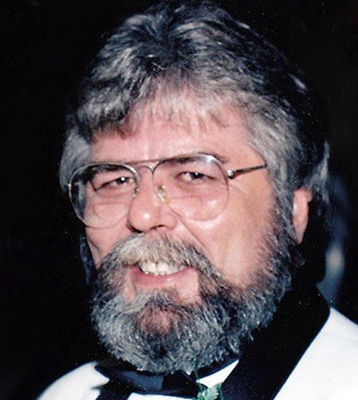 DELBERT O. 'CHIP' SMART
AUSTINTOWN - Delbert O. "Chip" Smart, 64, passed away Wednesday morning, March 12, 2014, following an extended illness.
Chip was born June 12, 1949, in Youngstown, a son of the late James W. and Annabelle Langenheim Smart, and was a lifelong area resident.
He attended Chaney High School and worked for Bellman Lumber for several years.
He was a member of the Four Mile Run Christian Church and was a Vietnam War veteran receiving many commendations for his service.
Chip was considered by his family as a "jack of all trades" and enjoyed taking on many projects.
He will be sadly missed by all who knew and loved him.
Mr. Smart is survived by his wife, Mildred E. Gurd Smart, whom he married May 14, 1994; a brother, James R. Smart of Youngstown; two sisters, Judy Ervin of Mount Vernon and Diane Walters (Chuck) of Boardman; a brother-in-law, David (Joann) Gurd of Austintown; 13 nieces and nephews; and seven great-nieces and great-nephews.
Two sisters, Sandy Hofmann and Lou Rehlinger, and an infant brother, James W. Smart, preceded him in death.
Family and friends may call on Saturday, March 15, from 11 a.m. to 1 p.m., at Kinnick Funeral Home, 477 N. Meridian Road, Youngstown, where a funeral service will take place at 1 p.m.
A committal service with military honors will follow at Four Mile Run Cemetery.
Chip's family respectfully requests that visitors refrain from the use of cologne or perfume.
Please visit kinnickfuneralhome.com to view this obituary and to send condolences online to Chip's family.
Guestbook Entries
"We are so sorry for your loss."
» your friends @ Polaris on March 14, 2014
"Condolences to the Family "
» The VA Eyeglass Lady on March 14, 2014
"I am so sorry Millie Tor your loss My thoughts and prayers are with you R.I.P. Chip.."
» Georgeann patzak on March 14, 2014
MINISTER
"OUR CONDOLENCES TO YOU MILLIE & THE FAMILY, FROM YANKEE OSCAR 1 = BOB, AND ALL CB RADIO MEMBERS IN THE CLUB THAT CHIP WAS IN.. HE WILL BE MISSED. WE HAVE MEMORIES OF THE BREAK WE HAD AT UR HOUSE. WE WILL HOLD YOU ALL UP IN PRAYER. STAND BY CHANNEL IS 27.385. GOG BLESS YOU."
» BOB PROPRI on March 14, 2014
Sign the Guestbook
---