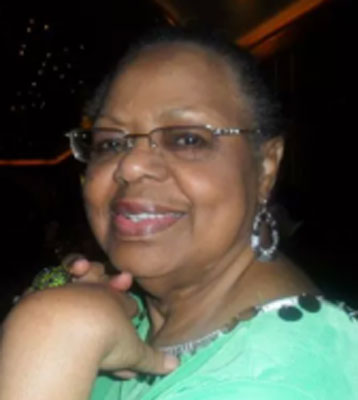 VERA P. (PRESTON) RAINES
SMYRNA, GA. - In honor of a beautiful life given to the glory of God, Vera P. (Preston) Raines, 77, formerly of Campbell, returned to the Lord, Monday, June 23, 2014, in Roswell, Ga., surrounded by her adoring family.
Mrs. Vera Raines was born Nov. 24, 1936, the third child of the late Albert and Minnie Preston in Washington, D.C.
Vera is survived by her loving husband, Nathan Raines, whom she married Feb. 21, 1958. They have four daughters, nine grandchildren and two great-grandchildren; a sister, Ruth Kiser of Sharon, Pa.; and two brothers, Pastor Albert Preston (Pauline, deceased) of Indianapolis and James Preston (Ella) of West Middlesex, Pa.
She also had a sister, Yvonne, who preceded her in death.
Vera attended Farrell High School in Pennsylvania and Akron State University, but her greatest love was God, and studying His word. She studied many years with her friends of the Jehovah Witness faith and she loved them dearly. Vera also loved to travel with her family.
A Memorial service will be held in her honor, Saturday, July 26, 2014, at noon at the Shiloh Baptist Church in Campbell. Officiating will be her friend, Pastor Jack Pettis of the Mount Zion Baptist Church in Youngstown.
Guestbook Entries
"My deepest condolences to the Raines family. I loved and adored Mrs. Raines. May Peace and Love surround the entire Raines family. "
» Dawn T Olmstead on September 1, 2014
Sign the Guestbook
---