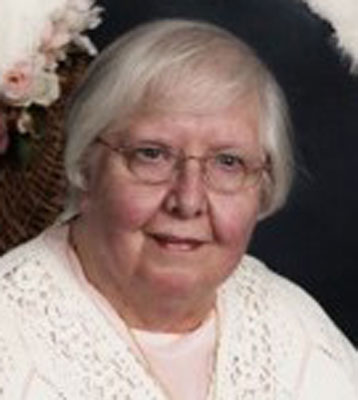 CHARLYN HARRIET SAVASTUK
BLOOMINGTON, IND. – Charlyn Harriet Savastuk passed away at Garden Villa Health Care Center on June 26, 2014, after an eightmonth battle with colon cancer. She passed peacefully surrounded by her children.
Charlyn was born on Nov. 24, 1930, in her beloved Parkersburg, W.Va., she was the daughter of Carl B. and Garnet B. (Hamilton) Cooper.
Charlyn's family moved to Lorain when she was in the 9th grade. There she completed high school and attended Oberlin Business College. Charlyn worked in a real estate office until she married.
On May 24, 1952, she married John P. Savastuk. They had five children together and moved to Poland in 1960. Charlyn was active in the Alter Guild of the Holy Family Parish, serving as its president for one year. She was also the leader of Girl Scout Troop 317 for several years. She retired in 1982 from Town and Country Cleaners in Poland. She and John moved to Sandusky in the 90s, and lived there until Charlyn was widowed. She moved to Bloomington, Ind. in 2009.
Charlyn was an avid reader. She enjoyed crossword puzzles, needle work and was a fabulous cross-stitch artist. She collected dolls and bells. She was a devoted Cleveland Indians baseball fan since the 1940s. She never missed watching them on television, even when they were not winning. Charlyn spent her final years at Redbud Hills Retirement Community, where she enjoyed Bean Bag Baseball, Bingo, and spending time with dear friends and family.
Charlyn leaves behind son David Savastuk; his daughters, Megan and Katie Garnet; their mother, Renee Stone; daughter Susan Savastuk (Glorianne Leck); son Stephen Savastuk (Diane); their daughter, Nicole; son James Savastuk; and several nieces and nephews.
She was preceded in death by her parents; sister Mary Lou Zudell; husband John Savastuk; son Timothy Savastuk; and her companion, Tomas Rivera.
A celebration of her life will be held at Redbud Hills Retirement Community, with her friends and family.
In lieu of flowers, donations may be given to IU Health Hospice or the Community Outreach Program of the Monroe County Public Library, in memory of Charlyn.
The family would like to thank all of Charlyn's wonderful caregivers from Premier Health Outpatient Oncology, Bloomington Hospital In-patient Oncology Unit, Eldercare Connections, Garden Villa Bloomington and IU Health Bloomington Hospice. "You treated her like she was family."
Please visit www.allenfuneralhome.org to send condolences to the family.
Guestbook Entries
« Be the first to sign CHARLYN HARRIET SAVASTUK guestbook.
---