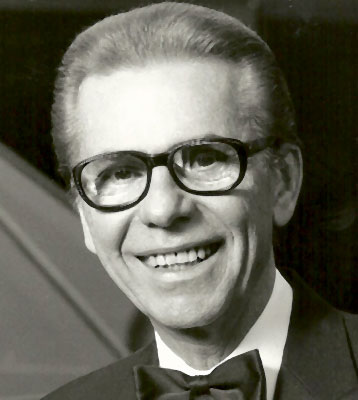 CARMEN J. MICO
CAMPBELL – Carmen J. Mico passed away Monday, June 16, 2014.
He was born May 16, 1930, a son of Joseph and Angeline (Yahn) Mico of Campbell.
He attended Campbell Memorial High School and later attended Youngstown State University, where he earned a Bachelor of Arts degree in 1962. He later received his Masters of Arts degree from Youngstown State University's Dana School of Music.
Carmen served in the U.S. Army during the Korean War as a member of the USO Special Services Show Band, which toured throughout Japan entertaining the U.S. troops.
After the war, Carmen became a music teacher and band director for several school districts. He worked in the Campbell City Schools for 33 years. He was also a professional musician who played saxophone for many well-known band leaders, including Glen Miller, Tommy and Jimmy Dorsey and Myron Floren.
In 1980, Carmen and his son, Joe, started the Carmen Mico Orchestra. The band recorded an album of Big Band music and made two PBS television specials.
Carmen was a member of St. Joseph the Provider Church, the Campbell Community Welfare Organization, the American Legion, and the local musicians union. His hobbies included gardening, woodworking and candle making. He will be best remembered for his love of music and for the joy he brought to many through his passion for live performance.
He leaves behind his wife of 40 years, Patricia (Moltchan) Mico; children Joseph and Mary (Graban) Mico, James and Angela (Mico) Douglass, and Dave and Carla (Mico) Sess; a granddaughter, Julianna Douglass; and a sister, Lena Vericella.
He was preceded in death by his parents; a brother, Rocco Mico; and his sisters, Rose Santangelo and Theresa Muscolo.
In lieu of flowers, the family is asking that donations be sent to The Wounded Warrior Project.
Professional arrangements are by the Higgins-Reardon Funeral Homes, Poland Chapel.
Please visit www.higgins-reardon.com to view this obituary and send condolences.
Guestbook Entries
TV Producer for Carmen Mico
"We sure had a lot of fun making those TV shows for Channel 45. Carmen was always loads of fun. I'll always remember his son Joe and wife and daughters."
» Jack Popovich on June 28, 2014
"May God's blessings be with Carmen and the family. Carmen was very good to me when I played in his big band. I don't think I ever laughed as hard as I did on those road trips to the Greenbriar and to Washington, D.C.! Thanks for the great memories."
» Tom Ruggieri on June 28, 2014
RIP Carmen
"I had the honor of playing drums with the band on a few occasions. It was always a great experience. I am sorry for the Mico family's loss."
» Adam Mamula on July 1, 2014
Sign the Guestbook
---