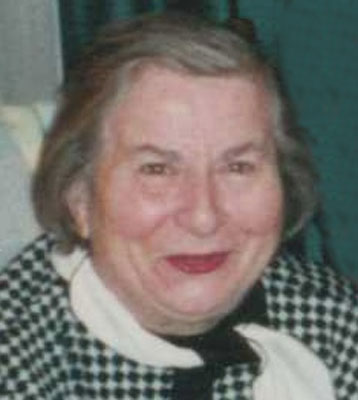 CLARA MAE GEISE
BOARDMAN - There will be a Mass of Christian Burial at St. Christine Church on Monday, June 23, at 11 a.m. for Clara Mae Geise, 87, who passed away on Tuesday, June 17, 2014, at Sterling House from pneumonia.
Mrs. Clara Mae Geise was born Aug. 1, 1926, in Youngstown, the daughter of the late Joseph and Clara Vagas.
Clara graduated from St. Patrick Elementary School and attended St. Patrick Church prior to her marriage. Clara attended South High School for three years and graduated from Chaffee High School in Ontario, Calif.
Returning to Youngstown, Clara worked at McCrory's, then Strouss' in accounts payable, while attending Youngstown State University, and went on to graduate from the Peters Comptometer School. Clara then worked as a bookkeeper for Nabisco until her marriage.
Clara married Clifford P. Geise on July 20, 1957, at St. Patrick Church.
Clara then became a homemaker and mother of three children, Carol A., Clifford J., and Paul W. Clara also leaves a brother, Ted (Marge) Vagas of Boardman, and several nieces and nephews.
Clara enjoyed reading The Vindicator from cover to cover everyday, attending St. Christine and St. Patrick Church Masses and events. Clara enjoyed visiting Fellows Riverside Gardens and The Butler Institute of American Art, going to the movies, bowling, and bus trips. Clara was a member of St. Christine Church.
Calling hours will be on Sunday, June 22, from 4 to 7 p.m. at the Vaschak-Kirila Funeral Home. A Youngstown Cursillo bible vigil will be at 7 p.m. on Sunday.
The family will meet at the funeral home for prayers at 10:30 a.m. on Monday, June 23, then proceed to the church.
In lieu of flowers, the family requests donations be made to St. Christine School or St. Vincent DePaul Society.
Please visit www.vaschak-kirilafh.com to view this obituary or to send condolences to the family.
Guestbook Entries
« Be the first to sign CLARA MAE GEISE guestbook.
---