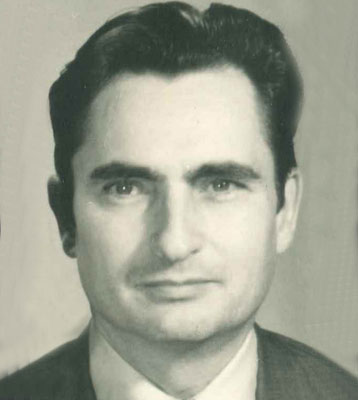 WALTER E. CAMERON
NORTH ROYALTON - Walter E. Cameron, 87, formerly of Johnstown, Pa., Warren, and Mesa, Ariz., died peacefully Wednesday, June 11, 2014, in North Royalton.
Walter was preceded in death by his cherished wife, Margaret (Bailey); parents, Edna (Davis) and Albert W. Cameron; sister, Edith; brothers, Robert and Charles; and his son, James W. Cameron.
He is survived by his son, Scott (Simon Peng); daughter, Diane Papay (John); one grandson; two granddaughters; one great-grandson; and three great-granddaughters.
Walter served in the U.S. Navy during World War II. He published a book and was an avid train enthusiast.
Memorial contributions may be made to Cuyahoga Valley Scenic Railroad, P.O. Box 158, Peninsula, OH 44264.
Graveside service will be held at a later date in Walter's hometown of Johnstown in Grandview Cemetery. Funeral arrangements were entrusted to the Busch Funeral and Crematory Services, Parma, www.buschcares.com (440)-842-7800.
Guestbook Entries
Sign the Guestbook
---