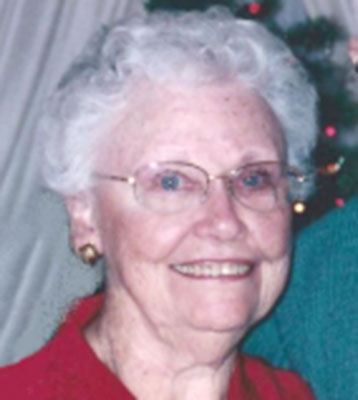 DOROTHY V. GRANT
MT. LEBANON, PA. – Dorothy V. Grant, 87, passed away peacefully Sunday, June 8, 2014, surrounded by her family.
She was the beloved wife for 68 years of Al Grant; loving mother of Laird (Joan) Grant of Bethel Park and Carol (Bruce) Silvernail of Boardman; proud grandmother of Ryan Grant, Laurie (Ronald) Omlor, Heather Silvernail of Mexico City and Ashley Silvernail of Baltimore; great-grandmother of Ronald Omlor; and loving sister of Richard Henke of New York.
Dorothy, born and raised in Bronx, N.Y., worked for a time at the McMillian Publishing Co. before embarking on the career of her life time, that of homemaker, wife and mother. She was an excellent seamstress, making clothes, coats and home furnishings for her family. She spent many years being a Den Mother and Girl Scout Leader for her children, as well as loving the game of Bridge. An avid golfer, she and her husband enjoyed the game together.
Dorothy was predeceased by her parents, Howard and Henrietta Henke, as well as a brother, Howard.
The family will receive friends at the Christ United Methodist Church, 44 Highland Road, Bethel Park, PA 15102 on Monday from 1 p.m. until time of service at 2 p.m.
In lieu of flowers, memorials may be made to Macular Degeneration Research, 22512 Gateway Center Dr., P.O. Box 1952 Clarksburg, MD 20871-1952
www.laughlinfuneralhome.com
Guestbook Entries
« Be the first to sign DOROTHY V. GRANT guestbook.
---