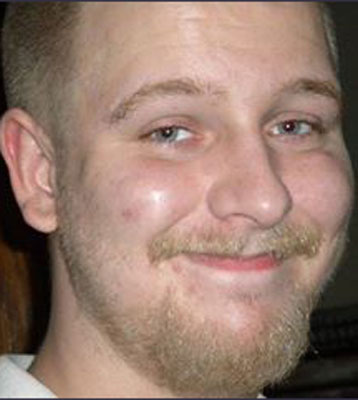 JOSHUA J. ROBBINS
MINERAL RIDGE - Joshua J. Robbins, 25, died Saturday May 31, 2014, at his residence.
He was born March 30, 1989, in Warren, the son of James Robbins and Diana Strock.
Josh was a 2010 graduate of Lucas High School, employed at A to Z Plumbing, a member of Warren Moose, and enjoyed cooking and spending time with his family.
He will be deeply missed by his father, James Robbins and his fiancé, Maureen Spackman, of Niles; his mother Diana Strock and his stepfather, Jim Strock of Grafton; his fiancé and mother of his children, Nicole Barnes; his son, Joshua James Robbins Jr. and daughter, Gabriella Rae Robbins, both at home; his two brothers, Braden Robbins of Niles and Kyle Strock of Grafton; his three sisters, Jamie Strock of Youngstown, Alexis Strock, and Sophia Strock, both of Grafton; his paternal grandmother, Theresa Robbins of Niles; his maternal grandmother, Donna Flannery of Union, Pa.; his uncle, John Robbins and his wife, Joann, of Bristol, Tenn.; his aunts, Sherry Ziegler and her husband, Greg, of Troy, Mich.; and Paula Pugh and her husband, Rich, of Mineral Ridge.
He was preceded in death by his maternal grandfather, Paul Robbins, his paternal grandfather, Ray Sanetrik, and his uncle, Rick Robbins.
Friends may call Wednesday from 4 to 7 p.m. and Thursday from 9 to 10 a.m. at The Joseph Rossi and Sons Funeral Home in Niles.
Funeral services will be held Thursday at 10 a.m. at The Joseph Rossi and Sons Funeral Home in Niles, with Fr. John-Michael Lavelle officiating.
Burial will be in Niles City Cemetery.
Arrangements are being handled by The Joseph Rossi and Sons Funeral Home in Niles.
Family and friends may visit www.josephrossifuneralhome.com to view this obituary, sign the guest book, and send e-mail condolences.
Guestbook Entries
"Prayers for the whole family! He's watching over all of you!"
» jennifer w on June 3, 2014
"My heartfelt sympathy goes out to the family. I didn't know Josh well but knew Nicole and the kids, I can tell you that Nicole loved this man with every fiber of her being. He will be greatly missed. My condolences to all. I love you Nol! If you ever need anything I am always here."
» Beverly Hall on June 3, 2014
Dispatcher - A to Z Plumbing
"We will miss Josh at A to Z, he was a very nice hard working young man. My condolences to his family."
» Danielle DiLisio on June 3, 2014
retired McKinley Hts fireman
"Sincere sympathy from both of us. We will keep Joshua and all of the family in our prayers. God Bless. "
» Ron and Norma Rappach on June 3, 2014
"So sorry for your loss. I hope in your pain you find comfort thru each other and thru God. Raise the children up right and speak of their father well it can't be easy on the youngest. "
» julie hs on June 4, 2014
"my deepest condolences to all the family."
» Reyne Rafoth on June 4, 2014
"my deepest condolences to all the family."
» Reyne Rafoth on June 4, 2014
Sign the Guestbook
---