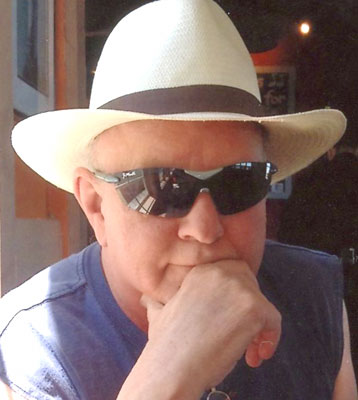 RICHARD C. CRIBBS
SHARPSVILLE, PA. - Services will be Saturday, July 12, 2014, at 10 a.m. at the John Flynn Funeral Home and Crematory Inc. for Richard C. Cribbs, 67, formerly of Warren, who died July 8, 2014, at 5:50 a.m. at Hospice of the Valley, Poland, after an extended illness.
Mr. Cribbs was born on  April 18, 1947, in Akron, a son of Delbert and the late Ruth (Catcott) Cribbs of Hermitage, Pa.
Richard graduated from Warren Harding High School in 1965. After serving in the U.S. Marine Corps from 1965 to 1968, he worked at Packard Electric Delphi in Warren for 39 years, retiring in 2007.
He was a member of the I.H.S. Gospel Ministries, Hermitage. He was also a  past member of Mason Lodge 507. He was an avid Cleveland Browns fan who enjoyed doing photography and going to the beach and most of all, spending time with his family.
He leaves to cherish his memory, his wife, Darlene (Cearfoss) Cribbs, whom he married Sept. 11, 2004, and she survives at home. He also leaves his daughter, Dana Auchter and her companion, Mike Overlingas, both of Pittsburgh; his son, Ford Jim Auchter and his wife, Janette, of Sharpsville; his brother, Kenneth Cribbs and his wife, Dorothy, of Charlotte, N.C.; and three grandchildren, Kyle James Auchter, Kara Nicole Auchter, and Emma Leigh Overlingas.
He was preceded in death by his mother.
Visitation will be Friday, July 11, 2014, from 5 to 8 p.m. and Saturday, July 12, 2014, from 9 a.m. until the time of the service at the funeral home. Funeral services will begin at 10 a.m., with the Rev. C. Charles Eckles, Pastor of the I.H.S. Gospel Ministries, officiating, with military honors by Wheatland West Middlesex Honor Guard, all at the funeral home chapel.
Friends may visit www.flynnfuneralhome.com to sign guest book.
 Entombment will take place at Hillcrest Memorial Park.
 Arrangements were made by John Flynn Funeral Home and Crematory Inc.
Guestbook Entries
Sign the Guestbook
---