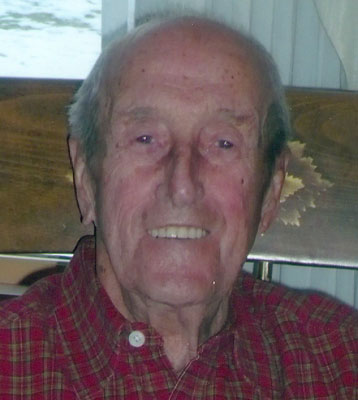 OSCAR GHIRARDI
BROOKFIELD - Oscar Ghirardi, 104, died Monday, July 7, 2014, at Liberty Arms Assisted Living.
He was born Oct. 20, 1909, in Brescia, Italy, a son of Paulo and Maria Bazzari Ghirardi, and came to America in 1919.
He was a member of the Sacred Heart Church in Sharon, Pa., and was a welder and foreman for Westinghouse Electric Corporation in Sharon from 1926 to 1972. He was a member of the New Deal Club, the Italian Home and the Buhl Club. Oscar bowled in the Senior League at Sunset Lanes in Farrell, Pa., and played on numerous Bocce leagues.
He leaves his wife of 75 years, the former Emma Salae, whom he married July 30, 1938; a daughter, Loretta Pettola of Hubbard; six grandchildren, Michael Pettola, David Pettola, Jeffery Pettola, Colleen Ghirardi, Jay Ghirardi and Gregory Ghirardi; and 10 great-grandchildren.
Oscar was preceded in death by his parents; a son, Paul Ghirardi; a brother, Jim Ghirardi; and a sister, Alice Levrangi.
There are no calling hours or funeral services.
Visit www.krcummins.com to view this obituary and to send condolences to the family.
Guestbook Entries
"God bless your family during this sad time. Celebrate his life's journey."
» Patti DelBane Smith on July 10, 2014
Sign the Guestbook
---