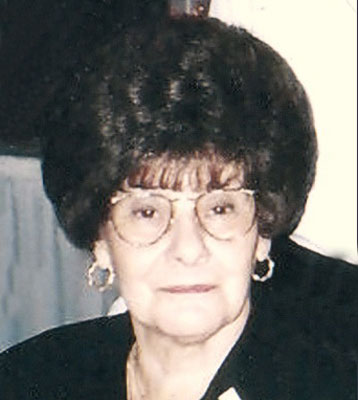 EMILIA DRAGOJEVIC
CHAMPION – Emilia Dragojevic, 86, passed away Tuesday, July 8, 2014, at St. Elizabeth Boardman Health Center, with her daughters by her side.
She was born July 13, 1927, in Naples, Italy, the daughter of Vincent and Carmela Mormone.
Emilia came to the United States in 1952, from Italy. She retired from Trumbull Memorial Hospital as a Dietary Aid after 10 years. She was of the Roman Catholic Faith. Emilia enjoyed shopping, her flower gardens, country music, cooking on Sunday's and the holidays, going to her grandchildren's events but especially spending time with her children, grandchildren and great grandchildren.
She is survived by her three children, Milla Kluska of Howland, Milan "Nick" (Vickie) Dragojevic of Cortland, and Joann Dragojevic of Warren; four grandchildren, William "Bill" Dragojevic, Amy (Greg) Suslovic, Sarah Kluska, and Jamie Williams; five great-grandchildren, Joshua Martinez, Avery and Tyler Suslovic, and Vincent and Zacary Williams; and a sister, Ersilia Babic of Chiclaya, Peru.
She is preceded in death by her parents; husband Milan M. Dragojevic Sr., whom she married Oct. 15, 1946, and passed away Oct. 25, 1997; a son, Rudy Dragojevic; and two sisters, Maria Kandic and Joann Mormone.
Family and friends may call Friday from 5 to 7 p.m. and Saturday from 9:30 to 10 a.m. at the Peter Rossi & Son Memorial Chapel in Warren.
Service will be Saturday at 10 a.m. at the funeral home, with Fr. Kevin Marks officiating.
Entombment will be at Crown Hill Burial Park in Vienna.
Family and friends may visit www.peterrossiandsonfh.com to view this obituary, sign the guest book, and send condolences to the Dragojevic family.
Guestbook Entries
"sorry for your loss"
» jane on August 1, 2014
Sign the Guestbook
---