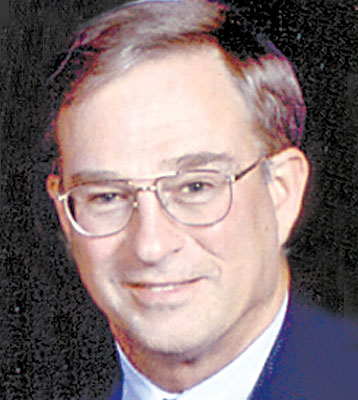 PAUL EMMET HELTZEL
HOWLAND – Paul Emmet Heltzel, 69, passed away peacefully and quietly on the morning of Monday, June 30, 2014, at his home and in the company of family, after a strong and brief fight with cancer.
Born in Boston, Mass., on May 26, 1945, to the late Robert E. and Mary Jane (Hazzard) Heltzel Sr., Paul was the first of seven children.
As a loving son, husband, father and sibling, he kept a constant watch over his family. Paul had a passion for sailing, downhill and cross-country skiing, golf, tennis, and swimming, activities that he shared with his friends and his own children. A skilled collector of antique motor cars, he enjoyed driving them with family for cool summer treats and showcasing the vehicles on special occasions.
Paul excelled academically, graduating with honors from Gilmour Academy, Gates Mills and John Carroll University, University Heights, where he received his Bachelor of Science in Business Management. After working with Vista Volunteers and First National Bank of Miami, in Miami, Fla., he received his Master of Business Administration from the Wharton School, University of Pennsylvania, and later the Notre Dame Law School, South Bend, Ind.
Prior to pursuing his Juris Doctorate, Paul was employed with the Ford Motor Company in Dearborne, Mich., in the comptroller's office, Booz Allen Hamilton, in Cleveland, as a Financial Consultant and as Director of Distributor and International Sales for American Motors Corporation (Wheel Horse Products Division).
After receiving his Juris Doctorate, he returned to his hometown, assuming responsibilities as a staff attorney for Nadler and Nadler, LPA specializing in Corporate, Business and Banking Law. In 1984, he began his service in Trumbull County as Chief Counsel, Civil Division for the Trumbull County Prosecutor Office. During his tenure he provided legal counsel for the Trumbull County Board of Commissioners, The Planning Commission, Township Trustees, County Treasurer, Auditor, Clerk of Courts, Sheriff's Department, Recorder, Common Pleas court, Eleventh District Court of Appeals, Trumbull County Law Library, Fairhaven School and Hillside Hospital. In 1984, he was appointed by Ohio Attorney General as Special Counsel, Ohio Attorney General.
Attorney Heltzel practiced law at the office of DelBene, LaPolla and Thomas, in an of counsel capacity, in Warren, Ohio, where he focused on New Business Formation, Corporate Mergers and Acquisitions, Secured Transactions, Wills, Trusts, Estates, Business Litigation and Insurance Law. He also served on the Board of Directors at Kenilworth Steel for 32 years.
On Jan. 2, 2005, Paul began his initial term as a member of the Trumbull County Board of Commissioners, a position that he held until his death. To this position, he brought both his private sector experience and his working knowledge of Trumbull County operations from the Trumbull County Prosecutors Office. Most importantly, he brought with him a strong belief that public service is an honored profession that requires a lion-hearted effort on behalf of the people served. His friends, peers and associates know his integrity, justice and honesty as a part of his being.
Paul was active in professional and community service, evident through his membership and participation in many organizations, including the Board of Directors of Warren General Hospital, Chairman of the Finance Committee for St. Stephen Church, Chairman, St. Stephen Values and Visions Campaign (Youngstown Diocese High School Endowment Fund Drive), Chairman, Trumbull County Bar Association Computer Committee, Trumbull County Bar Association Grievance Committee, Treasurer Trumbull County Democratic Party, Trumbull County Precinct Committeeman and Former Executive Committee Member. He was also a past Commodore of the John Carroll University Sailing Club and member of MENSA.
Paul was particularly proud of his success securing for local veterans the Samuel E. Lanza Veterans Resource Center and receipt of the Regional Chamber of Commerce Chairman's Political Achievement Award, given to the members of the Trumbull County Board of Commissioners for outstanding political achievement in the previous year.
Paul is survived by his wife, Rosemary (Drake) Heltzel, whom he married Nov. 23, 1984; his sons, Ryan (Anya) of Seattle, Michael (Marisa) of Newport, R.I., Robert (Fiancée, Erika Niemi) of New Haven, Conn., and Paul of Venice, Calif.; his siblings, Robert E. Heltzel Jr. (Heidi) of Pepper Pike, Lawrence J. Heltzel of Warren, Carl C. Heltzel (Judi) of Girard, Mary Jo Richards (Ken) of Willoughby Hills, and D. Michael (Barb) of South Euclid; and five grandchildren, Rae, Desmond, Theo, Christopher and Michael Duke; as well as 12 nieces and nephews.
Paul was preceded in death by his parents, Robert E. and Mary Jane Heltzel Sr., and his brother, Mark E. Heltzel.
Calling hours will be Sunday, July 6, 2014, from 3 to 7 p.m. at the Holeton-Yuhasz Funeral Home, Niles. Mass of Christian Burial will be Monday, July 7, 2014, at 10 a.m. at St. Stephen Church in Niles. The Rev. Lorn Snow S.J. and the Rev. Bernard Schmalzried will be the celebrants.
Burial will be in All Souls Cemetery.
In lieu of flowers, the family asks that monetary remembrances be made to the Paul E. Heltzel Memorial Scholarship Fund at John Carroll University, 1 Carroll Blvd., University Heights, OH 44115, or The Healing Garden, care of St. Joseph's Hospital, 667 Eastland Ave., Warren, OH 44484.
Arrangements by the Holeton-Yuhasz Funeral Home, 126 West Park Ave., Niles, OH 44446.
Visit www.holetonyuhasz.com to view this tribute and send condolences.
Guestbook Entries
« Be the first to sign PAUL EMMET HELTZEL guestbook.
---