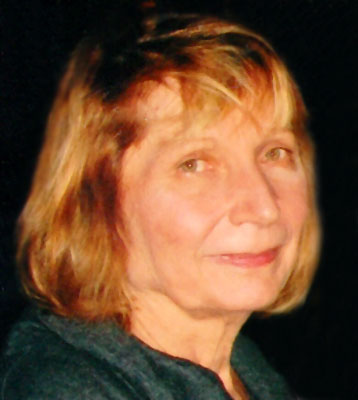 HELEN TORBRON
NORTH LIMA – Helen Torbron, 65, passed away peacefully Tuesday, Jan. 27, 2014.
She was born Feb. 19, 1948, in Youngstown, the daughter of George and Louise (Biesada) Bellas.
Helen worked as a manager for the Lyden Corp. She enjoyed camping and spending time with her husband, children and her dogs.
Helen will always be lovingly remembered by her husband, Rex Torbron of North Lima; her parents, George and Louise; and two children, Kristie (Kenny) Oles of Lake Milton and Ronald Fashion Jr. of Lake Milton.
There will be private services held for Helen.
The Rossi Brothers & Lellio Funeral Home, 4442 South Ave. in Boardman has been bestowed the honor and privilege of handling the arrangements for Helen.
The family respectfully requests that any contributions be made to the 2nd and 5th Floor of St. Elizabeth Boardman Health Center, who took great care of Helen.
Family and friends may visit the Book of Memories at www.rossifunerals.com to view this tribute and to send condolences to Helen's family.
Guestbook Entries
"I will surely miss Helen. We shared lots of good times. This last year was a rough one for her. Rest in peace, dear friend. "
» Carol Thomas on January 29, 2014
"Rex, very sorry to read about your wife. God bles you and her."
» bruce and mary ellen barnhizer on January 29, 2014
"Kristie and RC, My thoughts and prayers are with you. May God's strength and the healing power of cherished memories see you through the weeks ahead."
» Lynn Jacobs Booth on January 29, 2014
"so sorry to hear of Helen's passing, our sympathy goes out to Rex, RC, and Kristie, may she rest in peace"
» judy & ken on January 29, 2014
"RC and Krisity, your mother was one of a kind. I knew her in the "good old days". Helen was one of my best friends. Loved her dearly. My sincere sympathy on your loss. May she dance in heaven with the saints. God rest her soul. xoxo "
» Paulette Miglets Sculli on January 29, 2014
"Kristie,Kenny,RC,and Rex, David and I are so deeply sorry for everything your going through just know that u are in our thoughts and prayers. If there is anthing u can do just let us know. Ronn & David"
» Ronn Grantz on January 29, 2014
"Rex: Deeply sorry for the loss of your beloved wife."
» Howard White on January 29, 2014
"We cannot begin to understand what you must be going through right now, but we send our love and will treasure our memories of the times we spent together. Please accept our most sincere condolences to you and your family. "
» Jack and Jayanna Johnson on January 29, 2014
"Kristie I am so sorry about your mom. May God bless you and your family during this time. "
» Lee Meadors on January 30, 2014
"Our Deepest sympathy goes out to you, Rex, Kristie, and RC Love, The Brozmans, Joy,John,JohnDavid,Josh and Jason"
» Joy Brozman on January 30, 2014
"Rex, we are so sorry to hear about Helen. Our thoughts and prayers are with you and your family."
» Regina and Bill Rees on January 31, 2014
"MY SYMPATHY TO ALL FOR YOUR GREAT LOSS SHE WAS A KIND WOMAN AND WILL BE REMEMBERED WELL"
» LYNN SWANSON on January 31, 2014
"MY SYMPATHY TO ALL FOR YOUR GREAT LOSS SHE WAS A KIND WOMAN AND WILL BE REMEMBERED WELL"
» LYNN SWANSON on January 31, 2014
"MY SYMPATHY TO ALL FOR YOUR GREAT LOSS SHE WAS A KIND WOMAN AND WILL BE REMEMBERED WELL"
» LYNN SWANSON on January 31, 2014
"kristie and rc, so sorry for your loss, love vicki"
» vicki tucker on February 4, 2014
Sign the Guestbook
---