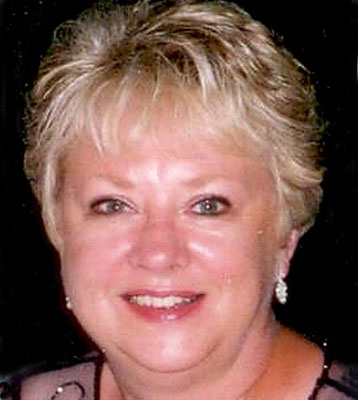 JANICE CAROL (OCARZ) THOMPSON
BOARDMAN – Funeral services will be held at 11 a.m. on Wednesday morning at the Wasko Funeral Home in Campbell for Janice Carol (Ocarz) Thompson, 63. Jan went home on Saturday night, Jan. 18, to be with her Lord and Savior Jesus Christ after a long battle with cancer.
Jan was born on March 28, 1950, in Youngstown, the daughter of Edward and Helen Meleg Ocarz.
She was a 1968 graduate of Campbell Memorial High School, where she was a majorette and homecoming queen.
Jan worshiped at the Victory Christian Center in Coitsville.
Jan will be missed by her loving husband, Stephen; her two children, Joseph Caruso (Diane) and Tara Rauscher (Mike); her parents, Ed and Helen Ocarz; her sisters, Nancy Sabella (Dan) and Maryellen Ramos (Fred); and two and a half grandkids.
The family would like to extend a special thanks to the kind family at Hospice of the Valley.
In lieu of flowers or gifts, please join the family in showing their thanks to the Hospice House with any donations.
The family will receive relatives and friends from 6 to 8 p.m. today, Jan. 21, at the Wasko Funeral Home in Campbell and from 10 to 11 a.m. on Wednesday, Jan. 22. A celebration of her life will follow at 11 a.m. on Wednesday for anyone who wants to say goodbye.
Visit www.waskofamily.com to view this obituary and to send Jan's family condolences.
Guestbook Entries
"God bless you, Janice. I hope we will meet again. I express my sincere condolences to your family."
» Frank Mento on January 21, 2014
"Rest in Peace dear classmate. My deepest sympathy to the family."
» Marie Mangine-Vokish on January 21, 2014
"Jan, you were such a sweey heart to John and I, We Loved tyou like family. But I know in my heart you are with the Lord and no pain and one day we will see you again, you were such a loving person, we will miss you dearly"
» John & Barb Mckimmy on January 21, 2014
"Dear Nancy Danny and Family, So sorry to read about your Sister, just read it, you have our heartfelt sympathy, please know that we will be praying for everyone. God comfort and His peace be with you and the family. Love Joe Laraine"
» Joe & Laraine on January 22, 2014
"My thoughts and prayers are with your family. Peace be with you. Janice Raines "
» Janice Raines on January 23, 2014
Sign the Guestbook
---