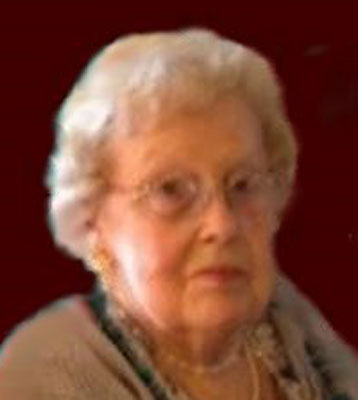 MARY 'VIRGINIA' (HAHLEN) HENDRIX
MUNROE FALLS – Mary "Virginia" (Hahlen) Hendrix, 88, passed away Jan. 9, 2014.
She was born in Deerfield and lived there until 1975, when she moved to Mogadore. For the past two years, she had been a resident at Mulberry Gardens in Munroe Falls.
Virginia was an Avon representative for 36 years, in both Deerfield and Mogadore.
She had been a member of the Mogadore United Methodist Church since 1975, where she was active in both the Naomi and Marian Circles. Virginia was also a member of Parkinson's of Summit and Portage counties.
She was a loving wife, mother, grandmother and great-grandmother and will be missed.
She was preceded in death by her parents, Thomas and Rachel Lloyd; husbands Alfred Hahlen and Duane Hendrix; daughter-in-law, Nancy Hahlen; twin great-grandsons, Mason and Matthew Devlin; and an infant brother, Thomas E. Lloyd.
Virginia is survived by her son, David Hahlen of Lake Milton; daughter Cindy (Les) Cheney of Suffield; grandchildren Amy (John) Densevich, Ben (Jill) Hahlen, Stephanie (Michael) Dailey and Kimberly (Matt) Devlin; great-grandchildren, Cammie and A.J. Densevich, Isabella and Evan Dailey, Connor Hahlen, and expected Baby Boy Devlin; and brother Wilbur (Betty) Lloyd.
Funeral services will be held Monday at 1 p.m. at the Hopkins Lawver Funeral Home, 34 S. Cleveland Ave. (Route 532) in Mogadore, with Pastor Dan Baer officiating. Burial will follow at Deerfield Cemetery.
The family will receive friends at the funeral home from noon until service time Monday.
Memorials are suggested to the Munroe Falls Paramedics, 43 Munroe Falls Ave., Munroe Falls, OH 44262 or Mogadore United Methodist Church, 3828 Mogadore Road, Mogadore, OH 44260.
Guestbook Entries
Sign the Guestbook
---