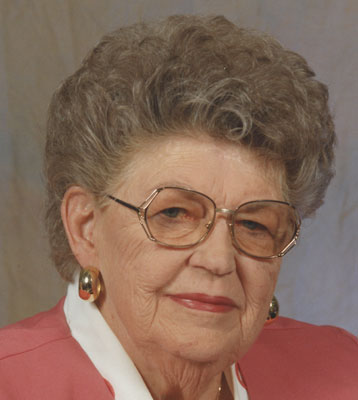 DOROTHY E. OWENS SOLES
YOUNGSTOWN – A memorial service will be at 11 a.m. Saturday at the Trinity United Methodist Church for Dorothy E. Owens Soles, 95, who died Dec. 23, 2013, at Austinwoods Nursing Home.
She was born Aug. 5, 1918, in Stronach, Pa., a daughter of G. Paul and Lydia Spencer Curry, and was raised by her mother and stepfather, Jerome Galio.
Dorothy was a graduate of Curwensville High School, Class of 1936 and then graduated in 1942 from the Clearfield Hospital School of Nursing.
She and her husband, Alfred, then relocated to San Diego in 1943, where she was employed at Mercy Hospital and was involved with the Red Cross Blood Donor Center. They returned to the Youngstown area, where Dorothy was employed at the Youngstown Hospital Association Northside Unit as the head nurse in the maternity ward. She was also employed as a nurse on a part time basis with Republic Steel Corp. She then transferred to the South Side Unit of Y.H.A., where she worked for 24 years, retiring in 1981 as an assistant head nurse.
Dorothy was a member of the Trinity United Methodist Church, where she was a member of the United Methodist Women and was honored as the most valiant woman of the church. She was a member of the Mar-Sing Sunday School Class, the Naomi Circle and supervised the church nursery for 18 years. Dorothy was also a member of the Youngstown St. David's Welsh Society, where she was named welsh woman of the year in 2006, a social member of St. George Croatian Home, a member of the Order of Amaranth-Court No. 22, a life member of Miriam Chapter No. 278 of the Order of Eastern Star, a past president of the Clotilda Club, a member of the steering committee of the retired nurses interest group, a charter member of the Volney Rogers P.T.A., a member of the P.E.O. (Philosophical Educational Organization), a past president of the Westside Band Boosters, and was active with the Boy Scouts of America.
Dorothy loved to entertain and be around people, especially children. She enjoyed reading, flower gardening and listening to music.
Dorothy's first husband, Alfred W. Owens, whom she married April 24, 1942, died May 2, 1969. Her second husband, Melvin T. Soles, whom she married April 7, 1973, died May 19, 1992.
She is survived by her son, Dr. Alfred W. (Dawn) Owens II of Austintown; her sisters, Annie Lumadue of Clearfield, Pa. and Erma Carson of Williamsport, Pa.; her granddaughter, Elisa Owens of Austintown; and many nieces and nephews.
Memorial contributions may be given to the scholarship fund of the Trinity United Methodist Church, 30 W. Front St., Youngstown, OH 44503, or to the donor's choice.
Arrangements have been entrusted to the Lane Family Funeral Homes, Anstrom Chapel.
Family and friends may visit www.lanefuneralhomes.com to view this obituary and send condolences.
Guestbook Entries
"We were sisters in heart. I will miss you and our friendship."
» Evelyn Bosley on January 13, 2014
Sign the Guestbook
---