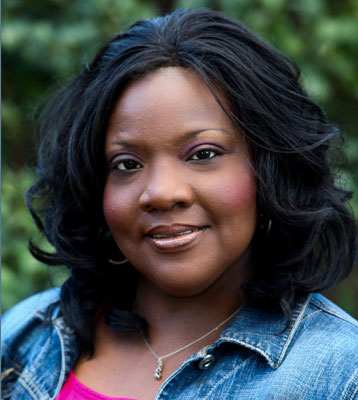 JESSICA ANITA LAMPLEY DUBOSE
YOUNGSTOWN – Mrs. Jessica Anita Lampley DuBose entered eternal rest on Tuesday, Dec. 24, 2013.
Jessica Anita was born Feb. 13, 1969, in Youngstown, a daughter of Jessie Jr. and Elzenia (Hunt) Lampley.
Jessica was married to Quincy DuBose and of this union two sons, Jordan Elijah and Jairus Ezra, were born.
She was a graduate of Ursuline High School in 1987 and graduated Magnum Cum Laude with a bachelor's degree in Criminal Justice from Youngstown State University in 2005.
Jessica was a member of the Price Memorial A.M.E. Zion Church, its Women's Day and Chancellor Choir, former Women's Day Chairperson, a former President of Junior Church, member of Young Adult Missionary Society, and Vacation Bible School.
She was a founding member of Tender Care Achievement Center Inc. Jessica was also employed at General Motors, Community Corrections Association, Gateways to Better Living Inc., Mahoning County Children's Services Board, United Methodist Center and VXI.
Jessica Anita will be always remembered for her beautiful smile and loving heart.
She leaves to cherish her beloved memory, her mother, Elzenia Lampley; children, Jordan and Jairus; husband, Quincy DuBose; sister, Jennifer Denise Lampley; nephew Justin "Jus Jus" Alan Lampley; in-laws, Mossco and Carole DuBose; and brother-in-law, Troy (Audrey) DuBose
Jessica was preceded in death by her father, Jessie Lampley Jr. and grandparents Beal and Lillie Hunt, Jesse and Eula Mae Lampley Sr.
Calling hours will be held on Friday, Jan. 3, 2014, from 11 a.m. to noon with the funeral following at noon at the Price Memorial A.M.E. Zion Church, 920 Dryden Ave., Youngstown, OH 44505
Arrangements entrusted to the F.D. Mason Funeral Home.
Guestbook Entries
"Sorry about your loss our hearts go out to the lampley family."
» Benny jackson on January 1, 2014
"I will always remember your beautiful smile and your love for my child, Kenya Marie Traylor. To the family. I am deeply sorry for your loss. May God strengthen you and hold you up during this difficult time."
» Barbara L Copeland on January 1, 2014
Mrs
"Jessica will be missed and always remembered for her laugh and caring ways! May God grant her family and friends peace during this very sad time. RIP "
» Tisa Hamner on January 1, 2014
"I AM SADEN ABOUT WHAT HAS HAPPEN, WE ARE SORRY FOR YOU LOSS. I WILL ALWAYS REMEMBER HER SMILE AND KINDNESS."
» SHDENA AMD SULTAN BOATWRIGHT on January 1, 2014
"RIP Jessica. You will be missed. A cherished member of Ursuline High, Class of 1987."
» Mark L. Williams on January 1, 2014
May God Bless The Family
"To the family with all our love & prayers May God Bless & keep you in in His Loving Care. We are sorry 4 your lose. God will always be their 4 you. We will be praying 4 you Jordad & Jairus, & Mrs. Lampley. From your friend 4 life Antonio, Mrs. Lisa, & Rita Morgan."
» AntonioBaker,LisaBaker.&Rita Morgan on January 1, 2014
"we stand with you in prayer and grief in your time of bereavement > i worked with her dad , Jessie . great guy witha great sense of humor > He loved his wife and girls > may God grant you peace and strength at this time .....the Marrow family"
» Duane Marrow on January 2, 2014
"God Bless the Lampley and DuBose families during this difficult time. May God's grace and mercy comfort you. Jessica always had a big smile and a warm heart. "
» Robin Winlock on January 2, 2014
"To the Lampley,I want to give my condolences.Lean on God and your prayers will be heard. I will surely miss my friend from our childhood playing on the swings and making mud pies to singing in the choir at Price to our days at Ursuline and beyond.RIP"
» Lori Connors-Smith on January 2, 2014
MY CASE MANAGER
"JESSICA, AS I PREPARE TO COME SAY MY FINAL GOODBYES TO YOU, I WANT YOU TO KNOW THAT I WILL MISS YOU DEARLY. YOU WERE A GREAT CASE MANAGER AND I LOVE YOU FOR BEING THERE WHEN I NEEDED TO VENT, TALK, OR CRY..... I PRAY FOR YOUR 2 BEAUTIFUL SONS AND HUSBAND. MAY YOU REST EASY "
» LATRICIA BYTHER on January 2, 2014
"It's so hard to believe that such a beautiful person is no longer with us. I know that her smile will light up the heavens. Jessica, you positively touched so many lives along your journey; You will be missed by many. My heartfelt condolences and prayers go out to the Lampley & Dubose family. May God give you strength and peace during your bereavement. "
» Toni on January 2, 2014
school friend
"My condolences to the family. Jessica will be missed. My prayers to you all."
» Deirdre Allen on January 2, 2014
"My heart goes out to the family. My prays are with the family and the Boys. May God Bless you and give this family the strength during this difficult time. "
» Gertrude Tillman on January 3, 2014
"My thoughts and prayers are with the family. I remember her as a cute little girl. So sad to hear of her untimely passing."
» Gloria Curry on January 3, 2014
"To my sister, I am so sorry for the loss of your daughter. I still cannot believe it. You have a very strong faith in God and you are like a mother o me.you always tell me to hold on to my faith and pray. In this grieving time Im telling you to do the same."
» Janice Hood on January 4, 2014
God Knows
"We may never understand the wisdom of God nor his ways..But we must believe he does all things well.Words still escapes me.Auntie,Cuz & family...Stay Encourage. EARTH HAS NO SORROW THAT HEAVEN CANNOT HEAL "
» Min.Marvin E.Robinson on January 13, 2014
Sign the Guestbook
---