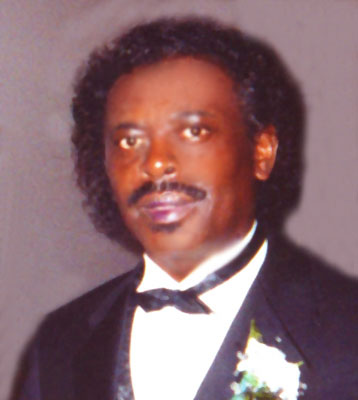 LISTON SCOTT JR
YOUNGSTOWN – Services will be at 11 a.m. Monday, Feb. 24, 2014, at the Elizabeth Missionary Baptist Church for Mr. Liston Scott Jr., 63, who departed this life Sunday, Feb. 16, 2014, at St. Elizabeth Health Center, Youngstown.
Mr. Scott was born Feb. 20, 1950, in Hemingway, S.C., a son of Liston Sr. and Elizabeth Echols Scott, and was lovingly raised by Twelvena Scott.
Liston attended East High School and had been employed with Thorntons Laundry in Youngstown, and AWI Fluorescent Company in Florida.
He was a member of the Friendship Baptist Church in Farrell, Pa. Liston was a loving husband, father, brother and grandfather, and enjoyed with his family. He was an avid fisherman, and enjoyed sports, especially the Dallas Cowboys.
He leaves to forever hold dear his memories, his devoted wife, the former Jennifer Dallas, whom he married Oct. 2, 2000; his children, Tiffany Riley, Thomas Spann, Terry Williams, Liston Spann, Tamicka Riley, Queneisha Scott, Toya Scott and Leonard Scott; three stepchildren, Shelika D. Wilder, Tomasina T. (Marcus) May and Thomas May Jr., all of Youngstown; 26 grandchildren; five great-grandchildren; four brothers, Victor "L. C." Nixon, Willard Scott, Lester (Shauna) Scott and Alexander (Natalie) Scott, all of Youngstown; eight sisters, Marie Scott, Jeannette Scott Shelton, Angela Scott, Lisa Adkins, Rochelle Scott and Felicia (Alfred) Scott Briggs, all of Youngstown, Alvena Scott of Atlanta, and Crystal Jones of Liberty; and a host of family and friends.
Liston was preceded in death by his parents, Liston Sr., Elizabeth, and Twelvena; sisters, Mary and Diane Scott; brothers, Jesse Nixon and Obie Adkins; and grandparents, Alexander and Marie Scott, and Raymond and Lucille Nixon.
Friends may call Monday from 10 to 11 a.m. at the church.
Arrangements entrusted to the L.E. Black, Phillips & Holden Funeral Home.
Guestbook Entries
Niece
"I know God is holding in his arms. You truly will be missed."
» Regina Swain on February 21, 2014
"Dear Queneisha and family , My prayers are with you and for you all . Look to Jesus he is the author and finisher of your faith ."
» Boudrey on February 22, 2014
"To all the family of Liston (Junie) Scott, my prayers are with you in your time of grief. May God give you the strength to carry on."
» Nikki Washington on February 22, 2014
Friendship Bapt Church
"Thinking of you in your hour of sorrow and extending my heartfelt sympathy"
» Charlotte Pegues on February 23, 2014
Sign the Guestbook
---