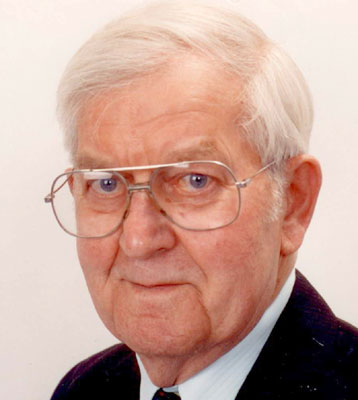 WALTER SWITA
POLAND – Services will be Tuesday at 9:15 a.m. at the McCauley Funeral Home, followed by a Mass of Christian Burial at 10 a.m. at St. Dominic Church for Walter Swita, 91, who passed away Wednesday morning at Hospice House.
Mr. Swita was born June 22, 1922, in Youngstown and was a son of Joseph and Victoria Kogut Swita and a lifelong member of the community.
He was employed by the William B. Pollock Company and the GATX Corporation as a layout man for 38 years. He was a member of the church, a U.S. Army veteran of World War II, serving with the 3rd Army in England, France, Luxembourg and Germany and received five battle stars, along with the meritorious Service Award.
As an accomplished athlete, Mr. Swita was a member of the Youngstown Men's Bowling Association Hall of Fame, where he bowled over 50 years, and in 1952 he was the Ohio State Doubles Champion along with his partner, Rick Shuster. Mr. Swita is also a member of the Curbstone Coaches Hall of Fame.
An avid baseball player, he pitched for Buddied Furniture, Youngstown Manufacturing and Krakusy Club and continued his love for the game by playing slow pitch for Acme Club and William B. Pollock. Mr. Swita also had a passion for golf, achieving five holes in ones and belonged to St. Stan's, Catholic Vets leagues and was the Youngstown District Amateur Champion. He was a 1940 graduate of Wilson High School.
Mr. Swita is survived by a sister, Helen; and his caretakers, Ann and Georgiann Bosiljcic.
Besides his parents, he was preceded in death by a sister, Caroline Stulges, and a brother, Casmir.
The family will receive relatives and friends from 5 to 7 p.m. Monday at the funeral home.
The McCauley Funeral Home serving the valley for more than 111 years!
Guestbook Entries
Sign the Guestbook
---