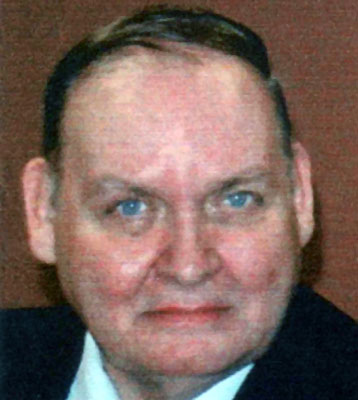 URSA J. WHITACRE
VIENNA - Ursa J. Whitacre, 81, passed away Monday, Feb. 10, at his residence. He will be sadly missed by all who knew and loved him.
Ursa, also known as "Jim," was born Jan. 4, 1933, in Youngstown, the son of Ursa J. and Maud (Rodgers) Whitacre.
He had been employed as a nurse at Youngstown Osteopathic Hospital for 30 years, before retiring. 
Ursa will always be lovingly remembered by his two sisters, Irene Portolese and Betty Snovak, and many nieces and nephews and their families. 
Besides his parents, Ursa was preceded in death by four brothers, George, Calvin, Wallace, and Richard Whitacre; and five sisters, Viola and Patricia Whitacre, Angeline Boyer, Ethel Hull, and Nellie Tornincasa. 
Family and friends may call at the Lane Family Funeral Homes, Austintown Chapel on Mahoning Avenue from 6 to 7 p.m.  on Wednesday, Feb. 19, where a memorial service will be held at 7 p.m.  Inurnment will follow at Oak Hill Cemetery in Youngstown. 
Family and friends may visit www.lanefuneralhomes.com to send condolences. 
Guestbook Entries
"I am saddened of Jim's passing. I will always remember him as a most compassionate nurse, wonderful musician, and good friend. Prayers are with his family during this time"
» Georgian Franklin on February 16, 2014
"Jim was a good friend and Nurse. He will be missed by his YOH family and friends. Sending Prayers to all."
» Joyce Daviduk Belcher on February 16, 2014
"Jim was an excellent nurse, we worked together at YOH,he played the piano which he loved.I remember Jim, Freda and Chris would work the 3-11 shift. He will truly be missed. God Bless his family."
» Edna Jackson on February 16, 2014
"My heart goes out to him, what a wonderful person, would help one with anything and had the most dry sense of humour, Well studied beyond many, many peoples I have encountered. We shall miss him!"
» matt B on February 24, 2014
Sign the Guestbook
---