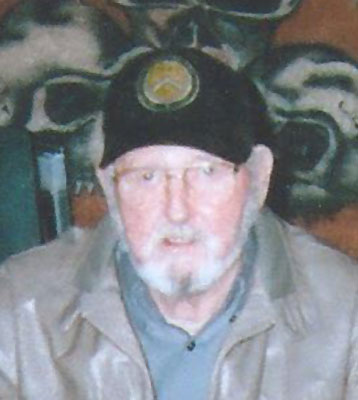 THOMAS J. HOGAN
YOUNGSTOWN – Thomas J. Hogan passed on Wednesday, Feb. 12, 2014, at the emergency room of St. Elizabeth Health Center in Youngstown.
Thomas was born on Oct. 10, 1938, in Connellsville, Pa., the son of William and Isabella McMasters Hogan.
Thomas had been employed by Klempay of Canfield and most recently by GF Trucking.
On April 6, 1985, Patricia Anderson and Thomas J. Hogan were united in marriage at the Wickliffe Presbyterian Church in Austintown. The marriage brought their two families together.
His favorite pastimes were vegetable gardening, fishing, cooking and playing pool with various leagues. At home or assisting others, he was an overall good handyman.
Memories of Thomas will be carried on by his caring wife, Patricia; children, Thomas (Cindy) Hogan Jr., Miles Hogan, Michael (Judy) Hogan, Tammy Hogan, Stephen Hogan, Sharon (Rick) Stouffer, Michelle Burkholder, Stephen (Nadine) Crokie and Lisa Crokie; his grandchildren; his great-grandchildren; nieces; nephews and his friend and former wife, Beverly Hogan.
Preceding Thomas were his parents; his brothers, Edward Hogan and Griffith Hogan; and his sisters, Nellie Brainard, Annabelle Collins, Margaret Warrick and Emma Hartzell.
Friends may contact the family for the time of the service to be held at Forrest Lawn Memorial Park in Boardman.
Arrangements for Thomas were entrusted to the Borowski Funeral Service and Oak Meadow Cremation Services.
Guestbook Entries
carol costello damore
"sorry about your lost i knew mr , hogan from waiting on him at sparkles. he will be sadly missed"
» carol costello damore on February 17, 2014
"So sorry ..If I can do anything let me know.."
» Aunt Ethel on February 18, 2014
Sign the Guestbook
---