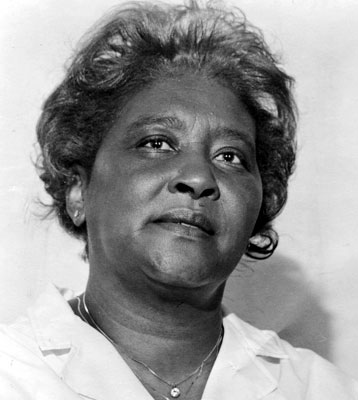 MARY LOUISE DOWDY
YOUNGSTOWN – Homegoing services will be Tuesday, Feb. 18, 2014, at 11 a.m. at the Antioch Baptist Church for Mrs. Mary Louise Dowdy, 83, who departed this life Feb. 12, 2014.
Mrs. Dowdy was born April 25, 1930, in Florence, S.C., a daughter of Ray and Mallie McWhite McNeil.
She worked for 32 years as a nurse's aide at Forum Health Northside Medical Center, retiring in 1996.
She was a lifelong member of the Fellowship Baptist Church, its choir, usher ministry, a Deaconess, financial secretary and church clerk. She was a member of the Silver Star Chapter No. 4 O.E.S. – past matron; Minerva Ct. No. 5; Amaranth; Elizabeth Ct. No. 1 H.O.J.; Ruth Ct. No. 23 Daughter of Spinx; President of Charity of Elizabeth Grand Chapter; and member of Roses of 7 Seals. Mary was an avid Pittsburgh Steelers fan, and enjoyed, cooking, singing and being with her beloved family.
She leaves to cherish her memory, four daughters, Virginia Gibson, Jeanne (Michael) Anderson and Terry (Matthias) Robinson, all of Youngstown, and Lisa (Kevin) Black of South Euclid; two sons, Michael and Richard Dowdy, both of Youngstown; 16 grandchildren; 24 great-grandchildren; two great-great-grandchildren; a sister, Lois Johnson of San Diego; and a host of family and friends.
She was preceded in death by her parents; husband, Major Jr. Dowdy, whom she married Aug. 6, 1947, and who passed away Sept. 22, 1992; two sons, William and Ronald D. Dowdy; and a brother, Johnny McNeil.
Friends may call on Tuesday from 10 to 11 a.m. at the church.
Arrangements entrusted to the L.E. Black, Phillips & Holden Funeral Home.
Guestbook Entries
With Deepest Sympathy
"To the Family of Ms. Dowdy know that you are in our prayers and thoughts and know that weeping may endure a night but joy comes in the morning. So family I say to you GOOD MORNING!!!"
» The Hood Family on February 16, 2014
"Rip"
» Billie Daniels on February 16, 2014
Deepest Sympathy
"We are so soeey about your lost you have our deepest sympathy and we are keeping you all in our prayers she is suffering no more To the Dowdy Family"
» Kibble Famiy in Washington D C on February 16, 2014
The Family
"We are sorry and praying for the family.. I'm sorry for your loss, .May the lord hold you all close in this sensitive moment.. "
» Jackii Hubbard-Edwards on February 16, 2014
"With Deepest Sympathy Dowdy Family, Sorry to hear about the loss of your mom, my prayer are with you."
» Joyce Alexander on February 17, 2014
"To the Dowdy family, you have my deepest sympathy. Sincerely, Linda Butler-Moore and Family"
» Linda Butler-Moore on February 17, 2014
DEEPEST SYMPATHY
"TO THE DOWDY FAMILY WE ARE SO SORRY FOR YOUR LOST YOU ALL ARE IN OUR PRAYERS"
» KIBBLE FAMILY on February 17, 2014
"From the Ross,Green & vines Family with the fist 2 the heart much love for you Mike Dowdy and family your in our prayer's always "
» Shell T. on February 17, 2014
"My deepest sympathy goes out to the Dowdy family during this time of sorrow. May the Lords love give you strength."
» Joyce D on February 17, 2014
"My deepest sympathy goes out to the Dowdy family during this time of sorrow. May the Lords love give you strength."
» Joyce D on February 17, 2014
"With sincere sympathy, your family is in our thoughts and prayers."
» Canty Family on February 19, 2014
homies.from ohio to littlerock
"sorry for your loss mike. your a good person and a good friend.say hello to the ross family and tree,if you kept in touch."
» keith whitfield on April 22, 2014
To the Dowdy Family
"My deepest sympathy goes out, to the Dowdy Family.May God strengthen you in this time of sorrow..."
» The Saunders Family on April 24, 2014
Sign the Guestbook
---