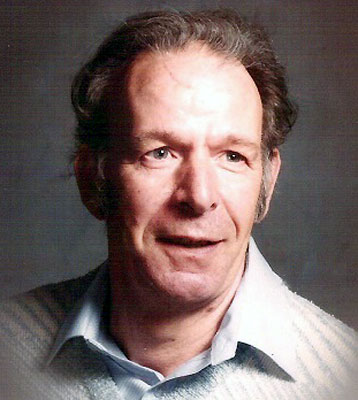 JAMES S. JOHNGRASS SR
HILLSVILLE, PA. – James S. Johngrass Sr. was born to Vito and Josephine (Bonara) Johngrass on Feb. 14, 1924, and he went to be with the Lord on Feb. 14, 2014, now and forever "39."
John was a lifelong member of St. Lawrence Church of Christ the King Parish and was a retired from Carbon Limestone Co. He proudly served his country during World War II with the 424th Infantry as a Heavy Armor Gunner in the Eastern European Campaign and was awarded Four Bronze Stars for his efforts.
After being honorably discharged, he married the former Rose Marie Genova on the 21st of March in 1944, and together they raised five children. "Ginger" as he was called by his siblings, enjoyed gardening and tending to his fruit trees and generally being outdoors at home.
He is survived by son Victor (Carol) Johngrass of Hillsville, Pa.; daughter Santa (Bill) O'Dea of New Middletown; son James S. Jr. (Diana) Johngrass of Boardman; son Raymond (Sandy) Johngrass of Poland; sisters Rose Greco of Hillsville, Pa., Mary (Noah) Hurd of Youngstown, and Nancy Brooks of Austintown; 17 grandchildren; 19 great-grandchildren; and numerous nieces and nephews.
Preceding James in death were his parents; wife Rose; son Robert; brothers Sam and wife Anna and brother Pete and wife Rose; sisters Jenny and Jane; grandchildren Raymond and David; and brothers-in-law Louis Greco and Louis Brooks.
Visitation for James will be Monday evening, Feb. 17, 2014, from 4 to 6 p.m. at the Terry A. Cunningham Funeral Home, 203 Oak St. in Bessemer, Pa.
Following the visitation, a blessing service will be conducted by the Rev. James Downs of Christ the King Parish. After the blessing service, a full military service will be held.
A committal service for James will occur graveside at 11 a.m. on Tuesday, Feb. 18, at the St. Lawrence Cemetery.
The Family wishes to extended special thanks to Lisa Zimmerman and the staff and Nurses at the St. Elizabeth Intensive and Select Specialty Hospital for the loving care they showed James.
Guestbook Entries
"May you have God's peace and strength as your beloved is laid to rest. Dick, Donna and Sue Parker"
» Donna Parker on February 16, 2014
"Just know this message brings our love and sympathy to all the family. Our prayers are with you all."
» Gary and Kathy Hurd on February 16, 2014
Sign the Guestbook
---