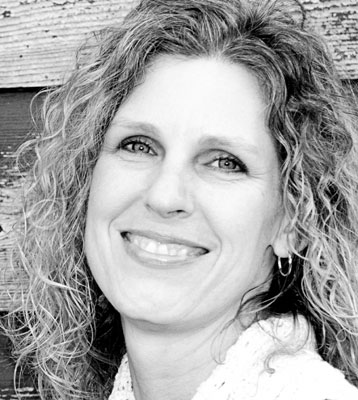 DIANE MARIE (AEPPLI) MACKENSTADT
SMITHFIELD, VA. – Diane Marie (Aeppli) Mackenstadt went into the presence of her Lord and Savior, Jesus Christ, on Feb. 9, 2014, surrounded by her family.
Diane was born on March 9, 1964, in Youngstown, to Ronald and Gloria (Lightbody) Aeppli of Poland.
She graduated from Poland Seminary High School (1982), Westminster College (1986) and Youngstown State University.
Left to cherish her memory is her husband of 22 years, Wade Mackenstadt; their daughters, Sara and Anna; her mother, Gloria (Lightbody) Aeppli of Poland; her brother, Eric of Venice, Fla., his wife, Gillian and their children, Jakob and Hailey; as well as her brother, Todd of Mt. Pleasant, SC, his wife, Heather and their children, Kate and Hank.
Diane was preceded in death by her father in 2004.
In addition to her immediate family, Diane leaves behind many beloved aunts, uncles, cousins and friends.
Diane was a faithful member of the Hope Presbyterian Church, where she served as the church office coordinator. Previously she was a member of the Bethel Friends Church in Poland.
A memorial service will be held at 2 p.m., today, Feb. 16, 2014, at the Colonial Funeral Home, 1515 S. Church St., Smithfield, VA 23430.
In lieu of flowers, the family asks that you send donations to the IOW-Relay for Life, c/o Pam Jordan, 18214 Farmview Lane, Windsor, VA 23487 or to the American Cancer Society in your area or to the American Cancer Society, P.O. Box 22718, Oklahoma City, OK 73123-1718
Arrangements are in the care of the Colonial Funeral Home.
Guestbook Entries
"Dearest Gloria, Our prayers and thoughts are with you as you put your lovely daughter to rest to join her dad. May you know God's peace and strength. Dick, Donna and Sue Parker"
» Donna Parker on February 16, 2014
classmate 1982
"My sympathies to all that knew Diane...she was the sweetest...an inspiration to all! Prayers to help you through the most difficult time of your life. The legacy she left behind is so inspirational to all!"
» Sherry Trolio-DiVito on February 16, 2014
classmate 1982
"My sympathies to all that knew Diane...she was the sweetest...an inspiration to all! Prayers to help you through the most difficult time of your life. The legacy she left behind is so inspirational to all!"
» Sherry Trolio-DiVito on February 16, 2014
"Dear Gloria, Our deepest sympathy to you and your family. Losing a child is one of life's greatest heartaches. May God surround you all with his love. Betsey and Jim White"
» Betsey White on February 16, 2014
Former Neighbors
"Gloria, We were greatly saddened to read about Diane's passing. Know that you and your family are in our thoughts and prayers. Maurus & Carol Maruskin"
» Maurus & Carol Maruskin on February 18, 2014
Former Neighbors
"Gloria, We were greatly saddened to read about Diane's passing. Know that you and your family are in our thoughts and prayers. Maurus & Carol Maruskin"
» Maurus & Carol Maruskin on February 18, 2014
Sign the Guestbook
---