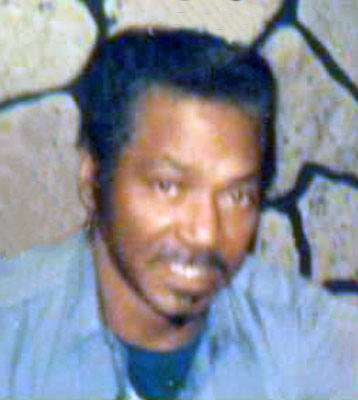 EMMETT T. PERKINS II
YOUNGSTOWN — Services will be held on Saturday at 1 p.m. at the McCauley Funeral Home for Emmett T. Perkins II, 75, who passed away Tuesday morning at his residence with his family at his side.
Mr. Perkins was born on March 8, 1938, in Weston, W.Va., a son of Emmett Sr. and Charlotte Jefferson Perkins. He came to the Mahoning Valley as a teenager.
Emmett was a self-employed truck driver, attended Campbell Memorial High School and served in the military for four years as a member of the U.S. Air Force and was discharged in 1959.
Blessed with a wonderful singing voice, Emmett was an original member of the The Edsels, a Doo Wop group from Campbell, who had the hit Rama Lama Ding Dong. Later in life, he performed with a band called Reflex. He also enjoyed fishing, playing poker and especially loved being with his family.
He is survived by his wife, the former Carol Haffa Mate, whom he married on July 3, 1970; sons Daniel Mate, John Mate, Lawrence (Dawn) Mate, and Emmett T. Perkins III, all of Youngstown, and Damon (Rose) Perkins of Savannah, Ga.; daughter, Robyn (Michael) Carter, also of Youngstown; 21 grandchildren; 24 great-grandchildren; sisters Rita Lenoir of El Cajon, Calif., Margaret (Julius) Zeigler of Youngstown, Charlotte Williams of Campbell, and Linda (Kelly) Ballard of Youngstown; and brothers, Joseph (DeeDee) Perkins of Niles and Charles Perkins of California.
Besides his parents, he was preceded in death by a sister, Mary Miller; a brother and sister-in-law, Robert and Carol Perkins; an infant brother, Ross David Perkins; and an infant son, David William Mate.
The family will receive relatives and friends on Saturday at the funeral home from 11 a.m. to 1 p.m., prior to the service.
Please visit www.mccauleyfuneral.com to express thoughts and condolences.
The McCauley Funeral Home, Serving the Valley For Over 111 Years.
Guestbook Entries
"so sorry for your loss, wish I could be with you."
» Lisa White on February 14, 2014
" The first image that comes to mind is of Mr. Perkins, at the keyboard in his home, and entertaining parents and children alike at Richard Brown's after-school program. His presence buoyed joy to the surface of all who had the opportunity to be in his presence. I will never forget his kindness, nor the wisdom he never hesitated to impart. I will love him always. --Louise."
» Louise Cohn on February 15, 2014
" The first image that comes to mind is of Mr. Perkins, at the keyboard in his home, and entertaining parents and children alike at Richard Brown's after-school program. His presence buoyed joy to the surface of all who had the opportunity to be in his presence. I will never forget his kindness, nor the wisdom he never hesitated to impart. I will love him always. --Louise."
» Louise Cohn on February 15, 2014
Sign the Guestbook
---