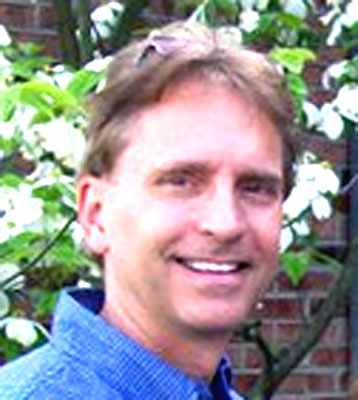 DR. THOMAS SCOTT EMERSON
LEETONIA – Services will be held on Wednesday at 11 a.m. at the Davis-Becker Funeral Home, 8536 Market St., for Dr. Thomas Scott Emerson of Leetonia, who passed away suddenly at home Friday, Feb. 7, 2014.
Family and friends will be received on Tuesday from 4 to 7 p.m. at the funeral home.
Scott was born in Columbus on May 2, 1958, to Thomas J. and Joan M. Emerson. Scott, his sister, Susan, and parents lived in Boardman until 1971.
While in Boardman, Scott was a competitive swimmer at the JCC, the Youngstown YMCA, and the Boardman-Canfield Swim Club.
The family moved to Lisbon in 1971. Scott attended David Anderson High School, where he played basketball acting as Co-Captain his senior year. He also ran track, setting two high school records. Regardless of the sport, Scott's mom and dad were his biggest fans and most ardent supporters.
Scott attended Mount Union College, earning a degree in biology. He attended the Ohio State University Dental School graduating second in his class in 1984.
Scott practiced dentistry in Canfield since then with both his grandfather, Dr. James D. Chessrown, who passed in 2000, and his father, Dr. Thomas J. Emerson. He adored his grandfather and father and felt blessed to work side-by-side with them for so many years. Scott also had a special love for his mom, one that knew no bounds.
Scott was a dedicated husband and the best dad his three daughters, Ashley (23), Rachel (19) and Tess (14) could have ever asked for. He was an inspiration to them and leaves his legacy of being a funny, hard-working, patient, kind, creative, and adventurous man.
Scott loved helping both the Youngstown Y-Neptunes and Firestone Area Swim Teams and Youngstown Christian School that Rachel and Tess partially attended, while being home schooled. He also encouraged the girls' love of the outdoors - from riding bikes with Ashley and helping Rachel create "Fairy Land" to fishing with Tess at his parents' farm.
Scott is survived by his loving parents, Dr. Thomas and Joan (Chessrown) Emerson; his loving wife and best friend, the former Melanie "Mellie" Pilcher, whom he married June 29, 1986; his three daughters, Ashley, Rachel and Tess; and a sister, Susan Nutter (Scott, Tim and Chris).
Other surviving relatives include mother-in-law, Barbara Pilcher; brothers-in-law, Gary Pilcher (Lynn, Carrie, and Jeff) and Ian Pilcher (Tina, Darren, and Andy); sister-in-law, Amee Pilcher; and his lifetime friend, Moose.
The family suggests any memorial gifts please take the form of contributions in Scott's name to Youngstown Christian School, 4401 Southern Blvd., Youngstown, OH 44512.
Please visit www.beckerobits.com to send condolences.
Guestbook Entries
"I am beyond stunned! My sincerest & deepest condolences to his wife, daughters &his parents."
» Marilyn on February 10, 2014
"I am beyond stunned! My deepest & sincerest condolences to Scott's wife, daughters & his parents."
» Marilyn on February 10, 2014
"Our thoughts and prayers are with all of you during this difficult time. Love,Marikay and family"
» Marikay Kuntzman on February 10, 2014
"We are praying for all of you during this difficult time. We are so sorry for your loss."
» The Cailor Family on February 10, 2014
"I would only see Scott twice a year and always looked forward to his smiling face and witty conversation. My family and I will miss our dear friend. My heart and prayers go out to his family. God bless."
» Rob Gardner on February 10, 2014
"I'm so sorry for your loss. Scott was such a great person. He will truly be missed. Our thoughts and prayers are with you. God bless."
» Jennifer Henry on February 10, 2014
"Our deepest sympathy to the Emerson Family you all are in our thoughts and prayers."
» Shasteen Familey on February 10, 2014
"Scott was an incredible kind man who cared. Dad Grandpa and Scottie will be together forever in spirit. Draw a smile face with water in heaven Scott. Prayers and strength to Mel and the girls. "
» Kathy Kosanovic Caldwell on February 10, 2014
"Wanda and I can't stop thinking about you guys and we are available for anything you need. You are in our prayers. "
» Mark & Wanda Huberman on February 10, 2014
"We have so many precious memories of Dr. Scott. His compassion, great sense of humor and smile will be missed. To Melanie, girls and family. Our hearts are broken for you. Know that you are loved by so many. many. "
» Laurie and Rodney McEwan on February 10, 2014
"I am so sorry to hear about Scott. He was a great guy and a great dentist. "
» Vicki from Fl on February 11, 2014
Prayers
"Prayers are with the friends and family during this difficult time. I was one of Scott's patient's and we often talked about sports during my checkups. My deepest sympathy to everyone."
» Al Stabilito on February 11, 2014
"My deepest condolences to this extraordinary family. I work for the Y and had the opportunity to meet and know this wonderful family. I pray God's comforting hands cover his family and friends at this time. "
» Joselyn Parker on February 11, 2014
"We can't remember a time when Scott wasn't smiling. He was always a friendly and loving person and will always be remembered as such. We send our deepest condolences to his entire family especially Melanie, Ashley, Rachel, Tess, and Susan. We love you all so much. Praying for each and everyone one of you."
» The Santangelo Family on February 11, 2014
"My prayers go out to the emerson family.thoughts go out to his staff (debbie). Working with someone 8 hrs a day it is like you are apart of the family. All will miss him terrible"
» elayne on February 12, 2014
"My prayers go out to the emerson family.thoughts go out to his staff (debbie). Working with someone 8 hrs a day it is like you are apart of the family. All will miss him terrible"
» elayne on February 12, 2014
"Prayers go out to the emerson family. God will eatch ovet him."
» elayne and tom on February 12, 2014
"Thinking and praying for all of you!"
» Amy and Allie Klumpp on February 12, 2014
"I moved to Cleveland in 1989 and never thought of getting another dentist. I continued to drive back to have him as my dentist for the past 25 years. He would always ask about my two boys and update me on his three girls. My condolences go to his wife and entire family...I will miss him..."
» Derek on February 12, 2014
"I have so many great childhood memories of Scott. My condolences to Scott's entire family. Thoughts and prayers. Rebecca Lefebvre Davis"
» Rebecca Davis on February 13, 2014
"I hadn't yet had the opportunity to meet Scott in person but the warmth, vitality and sweetness of Melanie and Tess are a living testament to the God-fearing, wonderful man he was. May you all daily experience God's unfailing love and his peace that passes understanding. "
» Liz Samuel on February 18, 2014
"My deepest sympathy to the entire Emerson family..will miss you.. My dentist of 20 years. One of the great ones.."
» Debbie Centofant on February 25, 2014
"My deepest sympathies to Dr. Scott Emerson's family. He had been my dentist since 1986. He was always so nice, and knew if I needed more novacaine. I am so stunned, I didn't know. He was a man you could trust to know what you needed in the way of dentistry. I owe my smile to him, he worked miracles on my teeth. "
» Amy T. on March 24, 2014
Sign the Guestbook
---