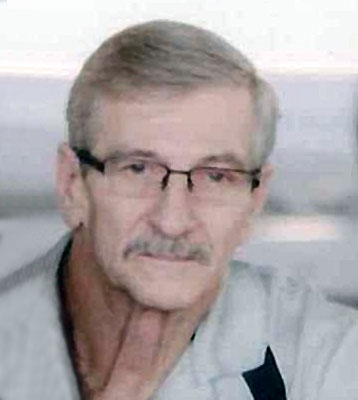 THOMAS A. BANNER JR
COLUMBIANA – There will be services at 11 a.m. on Tuesday at the Touch Heaven Canfield Church for Thomas A. Banner Jr., 66, who died Thursday afternoon at Essex of Salem.
He was born April 19, 1947, in Youngstown, a son of Thomas A. and Dolores Kerrigan Banner Sr. Tom was a craftsman in the construction industry, working out of Local No. 171, being employed by various contractors and also being self-employed, retiring on Nov. 1, 2013. Tom was a 1965 graduate of Boardman High School and then served his country as a Staff Sergeant in the U.S. Air Force.
He was a member of the Touch Heaven Canfield Church. He was also a member of Local No. 171, a church bowling league, a men's Bible study group and the Tri-County Four Wheel Drive Club. Tom always gave of his time and talents, as evidenced by his 35 years in the building of many churches and his participation in the building of the house in Extreme MakeOver in Boardman, the building of the amphitheater in Boardman Park and his involvement in the building of a house for Habitat for Humanity in Youngstown.
Tom is survived by his wife of 44 years, the former Kathleen Ference, whom he married May 24, 1969; his son, Russ (Brooke) Banner of Cincinnati; his daughters, Tania (James) Metcalf of Dayton, Dawn Chapel (Joe) of Cincinnati and Renee (Shaun) Buchanan; son-in-law, Scott Chapel, also of Cincinnati; his brother, John Banner of Salem; his sisters, June (Tom) Semer of Poland and Catherine (Ed) Boucher of Maine; his brothers-in-law, Edward (Theresa) Ference and Richard Ference; his grandchildren, Allie, Jimmie, Chloe, Ethan, Aiden, Madison, Tyson, Rachel and Ella; and 10 nieces and nephews. Tom was preceded in death by his parents.
Friends may call from 5 to 8 p.m. on Monday at the Touch Heaven Canfield Church and from 10 to 11 a.m. on Tuesday, prior to the service at the church
Family and friends may visit www.lanefuneralhomes.com to view this obituary and to send condolences.
Guestbook Entries
"Tom was, quite simply, the nicest, most decent man you will ever meet. He was always willing to help his friends and family. There were so many times my Mom and Dad told me: "We called Tom and asked him to...". Tom never said 'no'. He was a kind and gentle soul who will always be remembered with love and respect. Our deepest sympathy to my loving cousin Kathleen, her children and grandchildren, and the entire Banner/Ference family."
» Deborah and Jim Hennessey on February 8, 2014
"Kathy, Russ, Scotty, I am so sorry to here of Tommy's passing. He was one of the best men I ever knew. Truly the gentleman. I will always remember the days framing as a crew. God bless. Larry"
» Larry DeBartolo on February 8, 2014
Co-worker
"It was a pleasure working with Tom. He will be truly missed. May God comfort you in your time of need."
» James Payne on February 9, 2014
"Kathleen, Dawn and Russ and family - My sincere condolences and sympathy in your time of grief. "
» Mark Cossman on February 10, 2014
Mr
"Tom was a very nice man, and beighbor I'm sorry to hear of his passing, I can remember him on his green gator maintaining the trails in his woods and riding dirt bikes and fourwheelers with his grandson Jeremy. Truly one good hearted man that I will never forget "
» Steve jr on February 20, 2014
Sign the Guestbook
---