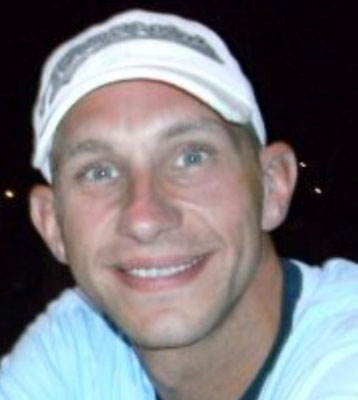 GREGORY ALLEN WATERBECK
ALLIANCE – Gregory Allen Waterbeck, 39, died Sunday, Aug. 17, 2014, in Youngstown.
He was born July 15, 1975, in Youngstown, son of Gerald and Ella (Frease) Waterbeck.
He had been employed for three years with Local Union 396 of the Plumber and Pipe Fitters Union. He was a member of the Realife Church and involved with AA.
His wife, Stephanie (Common) Waterbeck, whom he married Nov. 2, 2012, survives him along with his parents, Gerald and Ella Waterbeck of Youngstown; four loving children, Gregory Waterbeck of Beaufort, S.C., Brendon Syme of Alliance, Corey Syme of Alliance and Cameron Syme of Alliance; sister Pam (William) Prest Jr. of Youngstown; three brothers, Keith (Deb) Waterbeck of Boardman, Rick (Jill) Waterbeck of Richmond, Ky., and Matt (Sara) of Poland; nieces and nephews Jerieka, Allyson, Kaleigh, Justin, Hayden and Keirstin Collin; and great-nephew Maddix.
He enjoyed snowboarding, playing the guitar, fishing and spending time with friends and family. He will always be remembered by his bright smile and contagious laugh.
He was preceded in death by a nephew, Julian Gray Prest.
Services will be held at 2 p.m. Saturday at the Realife Church, with Pastor Jason Vickery officiating.
Calling hours will be held from noon to 2 p.m. at the church, prior to service.
In lieu of flowers, memorial contributions may be made to the Realife Church, 12824 S. Salem Warren Road, Salem, OH 44460.
Arrangements where handled by the Stark Memorial Funeral Home.
Visit www.starkmemorial.com to view this obituary and to send condolences.
Guestbook Entries
"Rest in peace Greg, you were a super great dude and a great worker!! you will be missed by all."
» Vince Innocent on August 23, 2014
Mrs
"You will be missed very much.I always enjoyed seeing you at VCC.You grew up to be such a handsome man. My prayers are with your family."
» Marlene Nail Cookie on August 22, 2014
MR.
"LOVE YOU BROTHER,YOU WILL ALWAYS BE A GREAT FREIND AND A CHILD OF THE KING."
» WAYNE MILLER on August 22, 2014
"I am heartbroken. Love you always."
» Nichole Liller on August 22, 2014
"MY PRAYERS AND CONDOLENCES....LEAN ON THE LORD AS UR ROCK HUGS AND PRAYERS...GOD BLESS PAULLA"
» PAULLA KARSHNER on August 23, 2014
Loss
"Prayers to friends and family of Greg. So sorry for your loss. "
» Danielle Cleckner on August 27, 2014
"You will always be loved your friends and family."
» Friend on December 21, 2014
"You will always be loved and missed by your friends and family."
» Friend on December 21, 2014
Sign the Guestbook
---