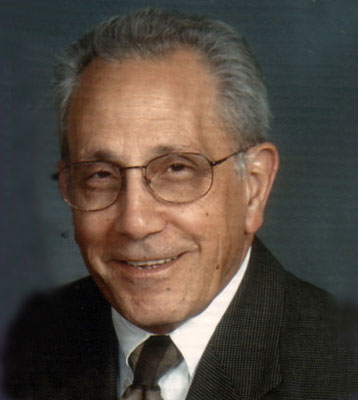 PAT F. AGRESTA
HOWLAND – Pat F. Agresta, 76, passed away Wednesday, Aug. 13, 2014, in Trumbull Memorial Hospital's emergency room.
He was born July 22, 1938, in Struthers, the son of Antonio and Frances Agresta.
Pat was a 1956 graduate of Struthers High School. He received a Bachelors Degree from Youngstown State University and Masters Degree from Westminster College in Administration. Pat began his teaching career as a teacher in the Maplewood School District and later became its Superintendent. He also served at Southington High School Principal, Trumbull County Education Service Center Supervisor and as interim Superintendent at various Trumbull County Schools. He retired after 35 years.
Pat was a member of the Blessed Sacrament Church. He was also a member of the Trumbull County Superintendent Association. He was an active member in the Tau Kappa Epsilon Fraternity. He was active in the Howland Athletic Club and Howland Tiger Boosters, Managing Little League Baseball. He was a Trustee and active supporter of the Children's Rehabilitation Center for many years. Pat was a fan of the Howland athletic teams, the Cleveland Browns, Cleveland Indians and the Ohio State Buckeyes.
He was a former Howland Rotarian and a friend of the Howland Library.
Pat served in the U.S. Air Force and Army Reserves.
He is survived by his wife, Catherine "Cathy" Agresta, whom he married April 20, 1963; a daughter, Frances "Franki" (Scott) Sibberson of Dublin, Ohio; a son, Anthony "A.J." (Susan) Agresta of South Euclid; two grandchildren, Alexa and Ana Sibberson; and a brother, Joseph (Vi) Agresta of Struthers.
He was preceded in death by his parents.
Family and friends may call Friday from 4 to 7 p.m. and Saturday from 9 to 9:30 a.m. at the Peter Rossi & Son Memorial Chapel in Warren.
A Mass of Christian Burial will be held Saturday at 10 a.m. at the Blessed Sacrament Church, with the Rev. Thomas J. McKarthy officiating.
Burial will be at Howland Township Cemetery.
In lieu of flowers, contributions may be made in Pat's name to the Children's Rehabilitation Center 885 Howland Wilson Road NE, Warren, OH 44484.
Family and friends may visit www.peterrossiandsonfh.com to view this obituary, sign the guest book and send condolences to the Agresta family.
Guestbook Entries
"Individuals such as Pat do not enter everyone's life. No better, more loyal, more caring friend exists than Pat, and those who had the blessing of knowing and working with him owe him more than words can express, for he made us better and stronger and more secure in what and who we are. I am profoundly sad for his loss, am hurting for his loved ones, and appreciate every day of the past 40 years that I call him friend."
» Thomas Romack on August 14, 2014
"With sadness on the lost of mr Agresta"
» Trudy Haines Fenton on August 14, 2014
"My condolences to Cathy, his wife and his children. Pat was a wonderful person and will be missed..."
» Ron Costarell on August 14, 2014
"Very fond Memories of Mr. Agresta. You are all in my prayers! "
» Debbie Piontkowski Jankowski on August 14, 2014
"Our deepest condolences to Cathy, Franki, A.J. and the rest of the Agresta family. We're terribly sorry for your loss. You are in our thoughts and prayers."
» Susan and Joe Simms on August 14, 2014
"I'll never forget our days at Struthers HS & Physics class. My deepest condolences to your family. May you Rest In Peace. "
» Jim Gura on August 14, 2014
"Our deepest condolences to Cathy and family and Joe and family. We are deeply saddened by the news of Pat's passing. Thinking and praying for you at this sad time. love from Tony & Ann Agresta (Griffith) Australia"
» Tony & Ann Agresta on August 14, 2014
"Ditto on Tom Romack's comments. Will forever be greatful for his mentoring of ALL the new administrators when they entered Trumbull County. One in a million and will never be forgotten. "
» Rocco Nero on August 15, 2014
"So sorry for your loss. May all the happy memories you have of your Dad last a life time! "
» Kathy Slaven on August 16, 2014
Sign the Guestbook
---