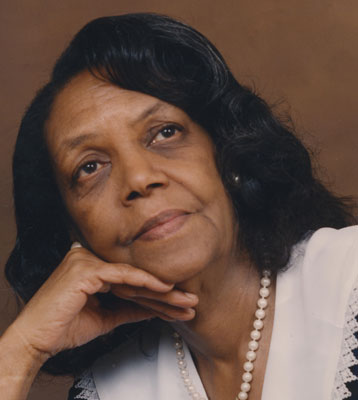 MABLE MCKINNNEY
MASURY - Services will be at 11 a.m. Wednesday, April 16, 2014, at the Bibleland Church of God In Christ for Mrs. Mable McKinnney, 84, who passed away Friday, April 11, 2014 at the Orange Village Care Center.
Mrs. McKinney was born Feb. 11, 1928, in Jenkin Jones, W.Va., a daughter of Clarence and Pearline Leftwich Harris.
A devoted homemaker, Mable was also a caregiver for several elderly persons, and had worked at the Immaculate Conception School for over 10 years. She was a member of the Bibleland C.O.G.I.C., its church mother, a devotional leader, member of the choir and usher ministries. She enjoyed interior decorating, gardening, shopping and being with her family.
She leaves to cherish her memory, her stepson, Maurice (Cynthia) Harris of Youngstown; a brother, Calvin (Patricia) Alexander of Hubbard; sister-in-law, Ann Harris; a cousin, who was like a sister to her, Florence Edwards; and a host of nieces, including Angel and Lori Harris, whom she helped to rear; nephews; and other family and friends.
She was preceded in death by her parents; husband, Thomas, whom she married in 1955, and who passed away in 1987; a sister, Olla Alexander; and two brothers, William and Hoover Harris.
Friends may call on Wednesday, from 10 to 11 a.m. at the church.
Arrangements entrusted to the L.E. Black, Phillips & Holden Funeral Home.
Guestbook Entries
"She was one of my mother's sweetest friends. Condolences to the family"
» Savannah Thomas on April 14, 2014
Sign the Guestbook
---