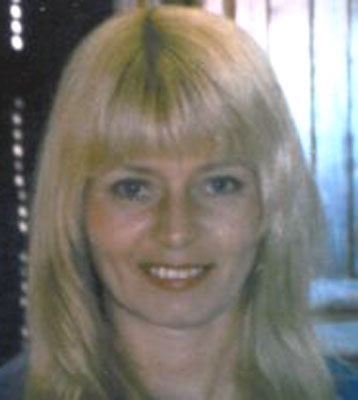 KAREN GLASS OLIVA
TULSA, OKLA. – Karen Glass Oliva, 57, passed away Sunday April 6, 2014, at St. Francis Hospital in Tulsa.
Karen was born June 7, 1956, in Youngstown, the daughter of the late John and Dorothy Glass.
Karen is survived by her husband, Roger; son, Eric Oliva of Oklahoma; and a sister, Lori Bailey of Niles.
Services took place in Tulsa.
Interment will take place at Girard City Cemetery.
Karen's love for animals would be recognized by donating to your local animal shelter.
Visit www.blackstonefuneralhome.com to view this obituary and send condolences to the Oliva family.
Guestbook Entries
"I was surprised and saddened by the news of Karen's passing. My thoughts and prayers are with you."
» Dolly Oliva on April 14, 2014
"We are deeply saddened by Karen's death and extend sympathy and prayers."
» Regina Oliva on April 13, 2014
"My sympathy to Karen's family. I enjoyed working on the family tree with her. She will be missed. "
» Sandie James on April 13, 2014
"Our sympathies to Roger, Eric and Lori. Our thoughts and prayers are with you."
» Paul/joanne Oliva on April 14, 2014
"My sympathy and prayers to the Oliva family"
» Justine Muldowney on April 14, 2014
"Lori and family I'm so sorry for your loss. Sending luv and prayers,"
» Yvonne Rafoth-oates on April 22, 2014
Sign the Guestbook
---