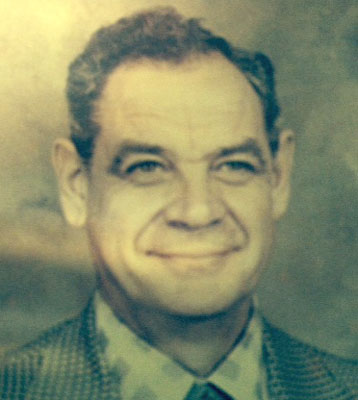 HAROLD R. PARKER
POLAND - Harold R. Parker, 87, died April 12, 2014 at St. Elizabeth Health Center. 
Mr. Parker was born July 11, 1926, in Youngstown, a son of Raymond and Florence Dobson Parker.
He was a 1944 South High School graduate and attended Youngstown College.  Harold was a Youngstown Police Officer for 28 years and retired in 1978.
He was a F&AM Western Star No. 21 and 32nd Degree Mason of the Scottish Rite. He also was part of the Aut Mori Grotto. Harold was a member of the FOP Lodge 28. He was a veteran of the U.S. Navy during World War II. He also enjoyed tinkering with things and spending time with his grandchildren and great-grandchildren
His wife, the former Lisbeth R. Schofield, whom he married March 14, 1947, died Nov. 19, 1990.
He is survived by two sons, Raymond (Carolyn) Parker of Poland and Richard ( Saundra) Parker of Meadville; four grandchildren, John (Patty) Parker of Springfield, Va., Chris (Beth) Parker of Springfield, T.J. (fiancé Shelby Wem) Parker of Austintown, and Jennifer Parker of Champion; and four great-grandchildren, Michael, Erika, Ashton, and Logan Parker.
Besides his parents, Harold was preceded in death by a daughter, Cathy Parker, and a sister, Virginia Jean Good.
Services will be held at the Cunningham-Becker Funeral Home, Poland,  Tuesday at 11 a.m.  Interment will  follow at Lake Park Cemetery. Friends and family will be received Monday from 4 to 7 p.m. and Tuesday from 10 to 10:45 a.m. at the funeral home.
Contributions may be made to the FOP Lodge 28 and the Akron's Children's Hospital.
Visit www.beckerobits.com to send condolences.
Guestbook Entries
" RAY, MY DEEPEST CONDOLENCES, TO YOU AND THE FAMILY."
» MR. GENE SKELLEY on April 13, 2014
"Rich, Ray and family. My condolences to all of you. Your Dad was a strong man. My thoughts and prayers are with you at this time."
» Barry Holes on April 14, 2014
Sign the Guestbook
---