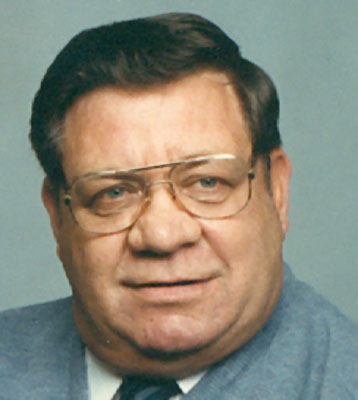 EUGENE G. CAMUSO SR
HUBBARD - Eugene G. Camuso Sr., 84, died Friday afternoon, April 11, 2014, at his home.
He was born Nov. 10, 1929, in Hubbard, a son of George and Antionette Adducci Camuso, and was a lifelong Hubbard resident.
Mr. Camuso was an electrician for Campbell Electric for 35 years, retiring in 1982. He was a member of St. Patrick Roman Catholic Church in Hubbard, a 3rd degree member of the Knights of Columbus, called Bingo and worked the St. Pat's Festival for many years. Eugene helped build the game Kelly Pool, and along with his brother-in-law, Vince, ran the game at the festival.
He served with the U.S. Army during the Korean War.
He loved golfing, coached youth sports in Hubbard, and later on looked forward to attending his grandchildren's activities. Eugene was also an avid Browns and Indians fan.
He leaves his wife, the former Martha N. Schultz, whom he married May 28, 1955; three sons, Eugene G. Camuso Jr. of Youngstown, Daniel A. (Tammy) Camuso of McDonald, and Bob (Janet) Camuso of Hubbard; a brother, Pat (Carol) Camuso of Hubbard; two sisters, Mary Sassone and Virginia Trolio both of Hubbard; a sister-in-law, Jean Camuso of Austintown; and five grandchildren, Josh (Amanda) Camuso, Jonathan, Justin, Alexis, and Michael Camuso.
Eugene was preceded in death by his parents; a brother, Tony Camuso; and a sister, Lena Papa.
Family and friends may call on Monday from 5 to 8 p.m. at the Kelley-Robb-Cummins Funeral Home and also on Tuesday one hour prior to the services, from 12 to 1 p.m. at St. Patrick Roman Catholic Church.
Funeral services will be held Tuesday at 1 p.m. at St. Patrick Roman Catholic Church with Fr. Timothy O'Neill officiating.
In lieu of flowers, the family requests donations be made to the Hospice of the Valley 5190 Market St., Boardman, OH 44512.
Interment will be at Hubbard Union Cemetery.
Please visit www.krcummins.com to view this obituary and to send condolences to the family.
Guestbook Entries
"My thoughts and prayers are with you and your family Janet."
» Lori Ost on April 13, 2014
"Dear Uncle Gene, I can't believe you are gone. Now you and Aunt Lena can be reunited and wait for the rest of us to join you one day. Please keep watching over all of us and please tell my Daddy how much I miss him and love him. Much love to you and remember all of the great times we all had as a family and we hope to keep the tradition going. RI Uncle Gene, I love You. Love, Patti"
» Patti Camuso on April 14, 2014
Sign the Guestbook
---