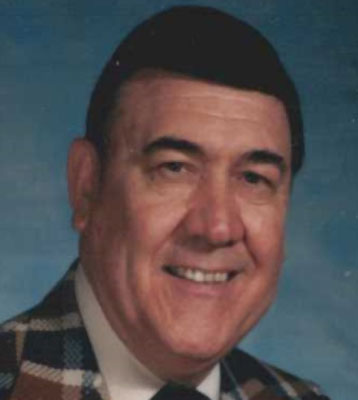 EDWARD 'CITATION' WINSEN
YOUNGSTOWN – Prayers will be held at 9:30 a.m. Tuesday, April 15, at the Vaschak-Kirila Funeral Home, followed by a Mass of Christian Burial at 10 a.m. at St. Christine Church, for Edward "Citation Winsen, 84.
Edward was born May 3, 1929, the son of the late George and Susan (Chismar) Winsen in Youngstown.
He graduated from The Rayen School in 1947 and was a member of its National Honor Society.
He was also a 1961 graduate of Youngstown State University, holding a Bachelor of Science Degree in Education, as well as a 1966 graduate of Westminster College, holding of Master of Education degree with a specialty in Administration and Supervision.
He was hired by the Youngstown Board of Education in 1961 and assigned to the newly-built Mary Haddow School, where he spent his entire career before retiring in 1989.
Edward married his educational colleague and loving wife of 43 years, the former Sally Knapick, the daughter of Campbell Memorial's late legendary coach, John M. Knapick, on July 10, 1971, at St. John The Baptist Roman Catholic Church in Campbell.
Upon graduating from Rayen, Ed was hired by the General Fireproofing Company, playing on its Ohio fastpitch softball team, with the late Johnny Russ as manager, leading to capturing the Mahoning Valley's first state championship in 1948, while simultaneously playing ball for Youngstown Buick, American Window and the "D" League and the Volney Rogers League.
Beginning with the 1948 state championship, Ed went on to play on four additional state championship teams, capturing titles for Skyway Tavern, J.C. Bar, sons of Italy and Palkovic Insurance and Debartolo Construction.
Ed compiled a lifetime batting average of .365 and was selected as "batting champ" in 1948, 1953, 1958, 1959 and 1961. He was also selected as a member of the "All-state All Star" teams in 1948, 1953 and 1955.
Locally, Ed also played Class AA baseball with the Southside Merchants, Saffron Cigaretts and Home Club with selection to the Class AA All-Star Team as well as a player with All-Star fast-pitch "Lil Parker" softball league.
In 1948, he was invited to play with the Pittsburgh Ralph Tires in its Canadian World's Fair Tournament.
In 1949, Ed was scouted by the Boston Braves and the Philadelphia athletics in West Palm Beach and was selected to join its minor league team, but his career was interrupted by the military draft.
While in the service, he played for the 525 Military Intelligence Service baseball and football teams at Fort Brag, where he received the MVP and Espre De Corp base awards. "With speed to burn," he was selected for the post all-star football team as its star running back, living up to the name "Citation" after the 1948 Triple-Crown winner.
Ed received an honorable discharge and was a proud veteran, serving his country during the Korean War.
Upon returning from the service, he was once again invited to try out with the Detroit Tigers minor league team in Lakeland, Fla., but after much soul searching and since education was his top priority, Ed returned to the Mahoning Valley and enrolled at Youngstown State University, working his way through school for seven years, by taking night classes, which earned him a BS in Education followed by a Master's degree from Westminster College.
Edward was the recipient of numerous honors and awards due to his prowess on the "diamond," namely, induction into the Charter Class of the Ohio Softball Hall of Fame Softball Fast-Pitch Association in 1982, the Curbstone Coaches H.O.F. in 1986, Baseball Oldtimer's Association H.O.F. in 1991, along with the Mr. Baseball Award in 1992, and the State of Ohio Baseball Commendation in 2005 for over 50 years of continuous play.
Over the years, Ed belonged to the National Education Association; the Ohio Education Association; the Youngstown Education Association, also serving as building representative; the Mahoning Retired Teachers' Association, as well as serving on its board; vice president of the Curbstone Coaches Association, along with program chairperson; publicity chairperson of the Baseball Oldtimers Association; president of the Golden Eaglets; member of the Saxon Club; Smokey Hollow Veteran's Association; American Slovak Cultural Association of the Mahoning Valley; as well as the Jednota, Youngstown State University Alumni Association; the Campbell Gridiron; and St. Christine Parish.
In addition to his love of sports, Ed enjoyed extensive traveling with his wife, Sally, to Europe, South America, Canada, Mexico, Alaska, Hawaii, the Caribbean and Bermuda, as well as numerous landmarks of this beautiful country.
Besides his loving and devoted wife Sally, Edward's family members include sisters Lucille (Edward) Zajac and Susan Stevens, both of Struthers; brother Thomas (Bernadette) Winsen of Poland; as well as, brothers-in-law George Davidson of Charlotte, N.C., and John-Phillip Knapick of Campbell; along with many nieces and nephews.
Preceding him in death were his mother, Susan, and father, George; as well as brothers George (Philomena) and infant brother, David; sisters Sister Teresa Winsen, O.S.U., and Doris Davidson; and brother-in-law William Stevens.
Visitation will be Monday, April 14, from 4 to 7 p.m. at the Vaschak-Kirila Funeral Home, 3100 Canfield Road in Youngstown.
Please visit www.vaschak-kirilahf.com to view this obituary or to send condolences to the family.
Guestbook Entries
"my heart and prayers go out to you sally. was so sad when i heard the news.ed was a wonderful man.rip ed"
» kathy achey on April 13, 2014
"Mr.Winsen- was a very kind and nice man,i am proud to say he was my teacher, and became a friend to me and all who knew him, R.I.P"
» Quay S. Smith jr. on April 13, 2014
"Mr.Winsen- was a very kind and nice man,i am proud to say he was my teacher, and became a friend to me and all who knew him, R.I.P"
» Quay S. Smith jr. on April 13, 2014
Great Man
"Mr. Winsten was one of the best teachers in my days of elementary school. His dedication to discipline and moral standard still keep me straight to this day at 39 years of age. God bless the family of Mr. Winsten. "
» Abdul Edwards on October 30, 2015
Sign the Guestbook
---