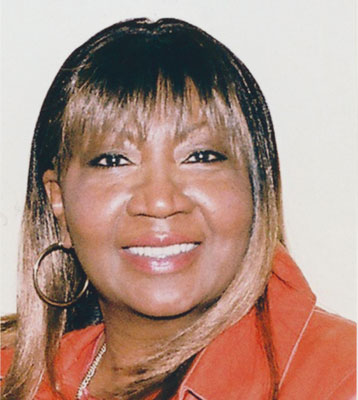 BISHOP MARY LOU CLARK
YOUNGSTOWN - Services will be held Tuesday, April 15, 2014, at 11 a.m. at the Abundant Life Ministries, located in the First Presbyterian Church at 201 Wick Ave., for Bishop Mary Lou Clark, 63, whom the Lord called home Tuesday, April 8, 2014.
Bishop Clark was born Dec. 28, 1950, in Albany, Ga., a daughter of David and Mary Lee Howard Richardson Sr.
She was a graduate of East High School, Class of 1968. She married Bishop Solomon Clark March 21, 1969, and they were married for 45 years. Mrs. Clark was employed with St. Elizabeth Hospital in the Pharmacy Department for 10 years. She was called into ministry and was called the "Favor Lady.'' She served as Co-Pastor of Abundant Life Ministries, President over the Women of Possibilities, and was an informative teacher of the word of God.
Besides her loving husband, she leaves to cherish her memory, two sons, Rodney and Carl Clark of Youngstown; a daughter, Shakinah Clark of Youngstown; four brothers, Paul, David, Ricky and Ronnie Richardson; a sister, Mamie Richardson; four grandchildren, Dwanne," D.J." Rodriquez, and Raven, Savhon and Cailyn Clark; and a host of family and friends.
Bishop Clark was preceded in death by her parents and a sister, Maryland Richardson.
Friends may call from 10 to 11 a.m. at the church on Tuesday.
Arrangements entrusted to the L.E. Black, Phillips & Holden Funeral Home.
Guestbook Entries
"My thoughts and prayers are with your family during this difficult time. "
» Sheila Prince on April 13, 2014
"My love and prayers are with you during this challenging time. May the peace of God sustain and keep you. "
» Kimberly A Smith on April 13, 2014
"My prayers are with you and your family .May God keep you and grant you peace ! "
» Rev. Robert l. & Ida Simpson on April 14, 2014
"My love and prayers are with you and your family during this difficult time . May God grant you peace."
» Georgia Griffin on April 14, 2014
With Love
"Aunt Lou I will miss you. I thank God I have known you.. Prays go out to my Uncle and cousins. Love you, I'm there in spirit. "
» Roxanne on April 14, 2014
"Will miss u cousin; keeping the family in prayer. Love u."
» Taunya B on April 15, 2014
"Will miss u cousin; keeping the family in prayer. Love u."
» Taunya B on April 15, 2014
"Bishop Lou was a remarkable woman of God,wife and mother. I pray that God will give her family strength, comfort, and love during this grieving. It is also a time of celebration because she went to heaven."
» LaRita Moyer on April 17, 2014
Sign the Guestbook
---