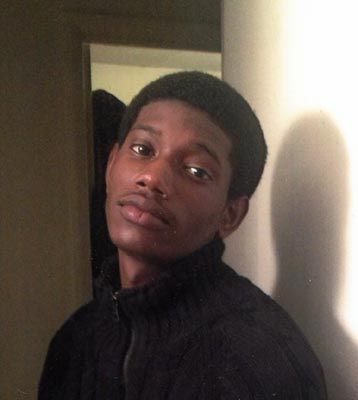 DAJHON KHIRY DJUAN NEELY
YOUNGSTOWN – There will be a funeral service Thursday at 1 p.m. at the F.D. Mason Memorial Funeral Home for Mr. DaJhon Khiry Djuan Neely, 20, who departed this life Saturday, March 29, 2014, at St. Elizabeth Health Center.
Mr. Neely was born March 8, 1994, in Youngstown, a son of Vincent Stennis and Tarina M. Neely.
He leaves his father of Tulsa, Okla.; two sisters, Raevon Neely and Imani Mayes, both of Youngstown; a brother, Deveon "Man-Man" of Youngstown; his aunts, LaTonya Neely, who reared him, Deangela Gates and Melissa Stennis and children; grandparents Patricia Neely, Jesse Palmer and Joyce Robinson; and his girlfriend, Khy'Ree Joy, all of Youngstown.
He was preceded in death by his mother.
Friends may call from noon to 1 p.m. Thursday at the funeral home.
Guestbook Entries
"LaTonya, honey I am so very sorry for you loss. I am praying for you. My deepest sympathy for you and your family."
» Sandy on April 6, 2014
"LaTonya, honey I am so very sorry for you loss. I am praying for you. My deepest sympathy for you and your family."
» Sandy on April 6, 2014
Condolences from Dayne Hammond, a friend
"My condolences to DaJhon's family. My son Dayne Hammond was friends with DaJhon from 1-6 grade at Liberty. He was even at our house a few times. I never once saw him without a smile on his face. He loved music and even left message on our answering machine of him singing. We laughed for a long time about him singing "I love it when you call me big poppa" as a message. Dayne is at basic training and I plan to stop by calling hours to pay respect for my son who cannot be there for his friend. He is saddened by the news and we will continue to keep you in our prayers. He was a very sweet young man and we have shed a few tears over this heartbreaking news. "
» Jill Cox on April 6, 2014
Gone but not Forgotten
"Rest easy now baby boy God has you now. Fly with the birds my angel!!"
» Phillisa Patton on April 6, 2014
"Rest in Heaven young man, for your work on earth is done! My condolences to the entire family and you'll will stay in my prayers."
» Ms. Demps on April 8, 2014
"So sorry for the loss of your son! I attended grade school with him at liberty an he was always a great friend to me! My deepest sympathy goes out to Dajhon and his family"
» KB on February 22, 2015
Sign the Guestbook
---