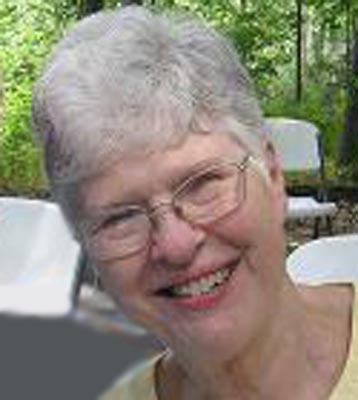 JUDITH E. 'JUDY' PAYN OMWEG
CHAMPION TOWNSHIP – Judith E. "Judy" Payn Omweg, 77, passed away Wednesday, April 2, 2014, at the Cleveland Clinic.
She was born in Lodi, March 25, 1937, the daughter of the late John Alden and Leilah Ethel Morton Payn.
Judy graduated as valedictorian of Lodi High School in 1955 and received a degree in Home Economics from The Ohio State University in 1959.
She married James Ernest Omweg on June 15, 1958.
Judy was an active and beloved member of the Champion Presbyterian Church and loved serving there in many capacities. She was a substitute teacher in local schools for many years and enjoyed sewing and cooking.
Judy is survived by her husband, Jim; two daughters, Rebecca Omweg of New York, N.Y. and Lynne Snyder of Warren; and two sons, Chris (Leah) Omweg of Yorktown, Va. and Michael (Janine) Omweg of Long Island City, N.Y. Judy was especially proud of her six grandchildren, Elizabeth Snyder, Kathleen Snyder, Sydney Omweg, Taylor Omweg, Charles Omweg and Addison Omweg. She is also survived by her four brothers, Gerald (Marilyn) Payn of Wooster, Lawrence (Ginger) Payn of Jonesville, Mich., Ted (Nancy) Payn of Lodi and Wendel (Darla) Payn of Seville.
She was preceded in death by her son-in-law, David Snyder.
The family will receive friends at the Lane Family Funeral Homes, Roberts-Clark Chapel today, April 4, 2014, from 6 to 8 p.m. and also from 10 to 11 a.m., prior to the 11 a.m. funeral service at the Champion Presbyterian Church on Saturday. The funeral will be followed by a reception and fellowship at noon.
Memorial contributions may be made to the memorial fund at the Champion Presbyterian Church, 4997 Mahoning Ave. NW, Warren, OH 44483 or to the Warren Family Mission, 361 Elm Road NE, Warren, OH 44483.
Please visit www.robertsclarkchapel.com to send online condolences to the family and to view this obituary.
Guestbook Entries
« Be the first to sign JUDITH E. 'JUDY' PAYN OMWEG guestbook.
---