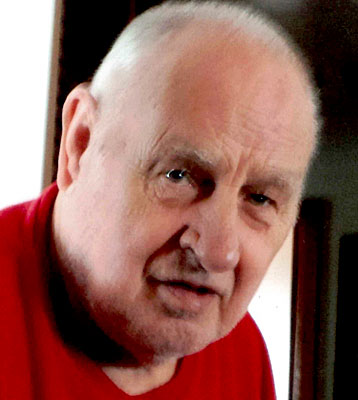 ROBERT E. PEW
AUSTINTOWN - Robert E. Pew, 84, passed away peacefully Saturday, March 29, 2014, at St. Mary's Alzheimer's Center after saying goodbye to his closest family members.
Robert was born on Nov. 24, 1929, in Berlin Center, to Ralph and Irene Pew.
Robert served his country proudly in the U.S. Army during the Korean conflict and was stationed in Germany during that time.
He married Mabel Miner on Aug. 30, 1958, and together they had two wonderful children and celebrated 55 years together.
Robert worked for Isaly Dairy until its closing, then immediately began working for GM in Lordstown as an assembly worker. He retired from the van plant after 23 years of service in 1992.
Robert enjoyed 22 years of retirement. He loved time with his grandchildren, his loving wife and daughter, bird watching, walking for miles, visiting family in New Mexico, and helping his son chop wood and pick up leafs.
He will be deeply missed by his wife, Mabel; daughter, Maribeth (Ken) Gossard, Ind., daughter-in-law, Rochelle Pew of Canfield; grandchildren, Daniel Pew of Canfield, and Ashley (Matt) Ragozzino of Huntington Beach, Calif.; brothers, W. James (Colleen) Pew, Youngstown, Raymond Pew, Miss., and Ralph (Virginia) Pew, Ariz.
Robert was preceded in death by his parents; son, Daniel; sister, Carol Felger; and brother, Edward.
Visitation will be held Wednesday, April 2, 2014, from noon to 1 p.m. at the Lane Family Funeral Homes, Austintown Chapel. Funeral services will follow visitation at 1 p.m. at the funeral home.
Interment will take place at Green Haven Memorial Gardens, Canfield.
Family and friends may visit www.lanefuneralhomes.com to view this obituary and send condolences.
Guestbook Entries
"Deepest sympathy"
» Norman Sommers on April 1, 2014
Sign the Guestbook
---