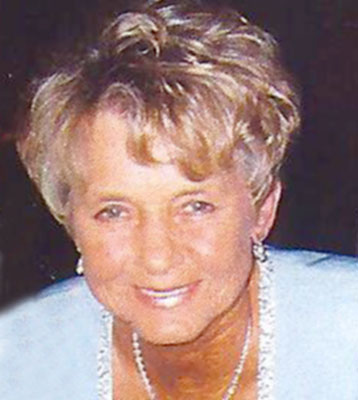 FRANCES C. RULLIE
AUSTINTOWN – Frances C. Rullie passed in the emergency room of St. Elizabeth Health Center on Friday, Sept. 27, 2013.
Frances was born Aug. 27, 1932, in Daisytown, Pa., the daughter of Anthony and Mary Belski Apanasewicz.
Frances graduated from Centerville High School in 1950 and then continued her education at California State Teachers College.
On Aug. 16, 1952, Frances C. Apanasewicz and Michael R. Capp were united in marriage. The family grew to include their four children, Christine, Mary Ann, Michael Jr. and Thomas.
When the children were older, Frances obtained employment as an inspector at the Ravenna Arsenal. On Oct. 2, 1972, she became employed at the General Motors Fabricating Plant in Lordstown, where she would work for the next 22 years.
Frances would meet Ronald B. Rullie, and they became great friends. The couple would marry on July 27, 1984, recently celebrating their 29th wedding anniversary.
Among her favorite pastimes were flower gardening, watching the Pittsburgh Steelers play and baking.
Spending time with family was especially important to Frances. She would often be found shopping with Chris, Carissa and Olivia. The family would enjoy dining out and attending barbecues where her son-in-law, Gerry, would host a great cook-out.
Cherished memories of Frances will be carried on by her loving family, her husband, Ronald; her children, Christine Finch, Mary Ann (Anthony) Behnke and Thomas Anthony Capp; her granddaughter, Carissa (Timothy) Finch-Pyles; and her great-granddaughter, Olivia MacKenzie Pyles.
Preceding Frances were her son, Michael R. Capp Jr.; her sister, Helen Kohute; her brother, Anthony Apanasewicz; and her son-in-law, Gerald E. Finch.
The family will receive friends on Saturday, Oct. 5, 2013, from 1 to 3 p.m. at the Borowski Memorial Home in Newton Falls, where a service will follow.
Interment will be in Green Haven Memorial Park in Canfield.
Guestbook Entries
"Our deepest sympathy goes out to Fran's family. We know she will be missed. We are glad we had the opportunity to know her."
» Mr. & Mrs. Steven Eckman and Family on October 3, 2013
Sign the Guestbook
---