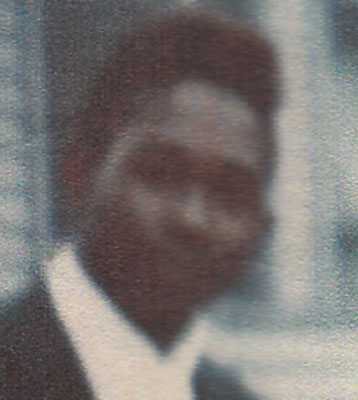 KENNETH 'KENNY' R. YOUNG SR
YOUNGSTOWN – Funeral services will be held at noon on Monday at the F.D. Mason Memorial Funeral Home for Kenneth "Kenny" R. Young Sr., 71, who departed this life on Friday, Sept. 20, 2013, at Briarfield at Ashley Place.
Kenny was born on Oct. 8, 1941, in Youngstown, the third child and second son of John Edward and Thelma Jackson Young.
He was diagnosed as legally blind from birth, but never let this disability hold him back. Kenny first attended Adams Sight Saving School, later graduated from South High School in 1959, and attended Youngstown College.
He left Youngstown for a period, residing in Lakeland, Fla. and Wilmington, Del. Kenny was employed by Chef Thomasino, whose cooking and baking skills were legendary among those who knew him. He also worked for Mahoning County Engineers and the City of Youngstown.
In his youth, Kenny was a skillful dancer, winning many dance competitions around the city. Later years found him living alone with his pet dog. "Dog," as his loyal companion. You could always find him cooking up a storm, tending his garden, or most of all, out of the lake fishing from sunrise to sunset, as fishing was his passion.
He leaves his children, Kenneth Young Jr. and Jennifer Gilmore; stepchildren, whom he reared, Darcel and Jason Gilmore; sisters, Viola Elaine Hodge of Youngstown and Juanita Glenn of Hephzibah, Ga.; granddaughter, Kiara Young; great-grandson, Zion Gilmore; his pet, "Dog;" and other relatives and friends.
He was preceded in death by his parents; a stepdaughter, Bunny N. Gilmore, whom he reared; a sister, C. Louise Daniel; and a brother, John "Jack" Young Jr.
Friends may call from 11 a.m. to noon on Monday at the funeral home.
Guestbook Entries
"May the Lord be with my family members in the loss of their loved one...GOD BLESS"
» CeeCee Davis on September 27, 2013
Classmate from South 59'
"RIP Bro....Sorry to read of you're passing...God Bless your Family at this time.wz36"
» Dave Thomas ...Phoenix Az on September 28, 2013
Sign the Guestbook
---