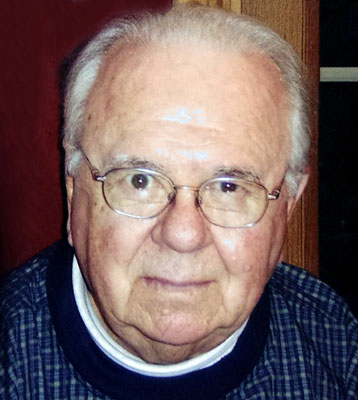 EDWARD KINNEY
YOUNGSTOWN – Services will be Friday evening at 6 p.m. at the Higgins-Reardon Funeral Homes, Austintown Chapel, 4303 Mahoning Ave. in Austintown for Edward Kinney, 86, who died Saturday morning at Brewster Parke Nursing Facility in Brewster.
Ed was born Sept. 23, 1926, in Youngstown, the son of Edward and Mary (McMullen) Kinney.
After graduating from East High School in 1945, he earned his Bachelor's Degree from Youngstown State University and a Masters Degree from Xavier University.
Ed had a long, 41 year career in education and coaching. He had coached football, baseball and basketball throughout Ohio. He began at an early age managing Brown's Drug Stores baseball teams and coached football at Sacred Heart School. His high school career started as an assistant to Tom Carey at Ursuline High School, where he was also the head basketball coach for four years. He moved on to coach at six additional high schools including Cincinnati Indian Hill, Massillon, East Liverpool, Parma Normandy, Brush and Glen Oak. Ed was always an ardent supporter of East High School, serving on its Hall of Fame Committee as its president, and was a 2009 inductee into the East High Hall of Fame.
He is survived by a sister, Ann McCarthy of McDonald; two daughters, Maureen Kinney of Penfield, N.Y. and Shannon (Scott) Warrington of Knoxville, Tenn.; a son, Ed Kinney of Seattle; four grandchildren, Maighan, Mary Kate, Grace and Kellen; and numerous nieces and nephews.
He was preceded in death by a brother, Charles "Red" Kinney.
Friends may call from 4 to 6 p.m. on Friday at the Higgins-Reardon Funeral Homes, Austintown Chapel.
Please visit www.higgins-reardon.com to view this tribute and to send condolences.
Guestbook Entries
« Be the first to sign EDWARD KINNEY guestbook.
---