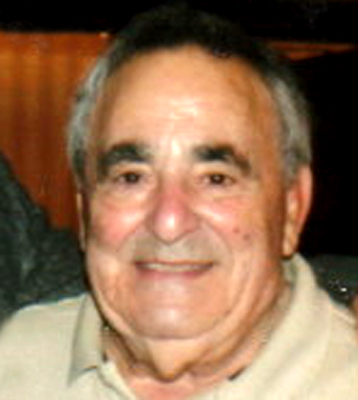 CARL L. LEVETO
CORTLAND – Carl L. Leveto, 86, passed away Sunday, Sept. 22, 2013, at his daughter's residence.
Carl was born Nov. 25, 1926, in Houston, Pa., the son of Dewey and Mary Leveto.
He came to Warren in the late 50s. His dream in life was to own and operate a hardware store, which he accomplished in 1975 when he opened the first Handyman Hardware Store in Champion. He also opened and operated five other Handyman Hardware stores in the Mahoning Valley. He was a member of St. Elizabeth Ann Seaton Parish (St. James Church).
Carl enjoyed spending time with his children and grandchildren.
He lived his life to the fullest and was an avid Steelers fan. His generosity not only extended to his family, but was spread to many area charities in Trumbull and Mahoning County.
Carl served in U.S. Navy from 1944 to 1946.
He is survived by his children, Carl Leveto Jr. of Phoenix, Jill (Jeff) Kordes of Cortland, Judy (Randy) Mazi of Cortland, Tim (Beverly) Leveto of Howland and Toma (Jamie) Leveto of Cortland; 17 grandchildren; five great-grandchildren; one brother, Sam Leveto of Atlanta; and a sister, LaVerne (Anthony) Colaizzo of Canonsburg.
He was preceded in death by his parents; two brothers, Chester and Lawrence Leveto; one sister, Antoinette Sebilla; son-in-law, Jerry Mazi; and a daughter-in-law, Virginia Leveto.
Memorial calling hours will be Saturday from 9:30 to 11:30 a.m. at the Peter Rossi & Son Memorial Chapel in Warren.
A memorial Mass of Christian Burial will be Saturday at noon at St. Elizabeth Ann Seaton Parish (St. James Church) with the Rev. Jeffrey Stealey officiating.
He will have full military honors after the service at St. James Church.
In lieu of flowers, contributions may be made in Carl's name to St. Elizabeth Ann Seaton Parish, 2532 Burton St. SE, Warren, OH 44484 or St. Jude Children's Hospital, 501 St. Jude Place, Memphis, TN 38105.
Family and friends may visit www.peterrossiandsonfh.com to view this obituary, sign the guest book and to send condolences to the Leveto family.
Guestbook Entries
« Be the first to sign CARL L. LEVETO guestbook.
---