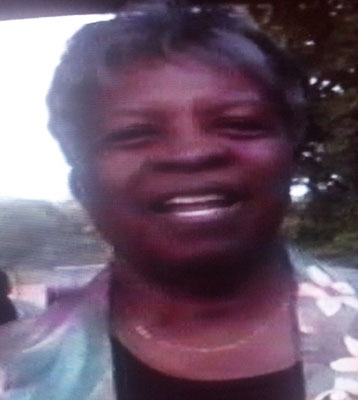 ANNIE RUTH RUSHTON
YOUNGSTOWN – Services will be on Saturday, Sept. 21, 2013, at 10 a.m. at the Bethel Church of God in Christ for Mrs. Annie Ruth Rushton, 78, who entered eternal rest on Saturday, Sept. 14, 2013, at St Elizabeth Boardman Health Center.
Mrs. Rushton was born Aug. 6, 1935, in Twist, Ark.; a daughter of Eddie Lee and Dollie Williams Blissett.
She had been employed in the dietary department at North Side Medical Center, retiring in 1997 after 20 plus years. She had also been employed at the Golden Drumstick Restaurant for many years.
Annie was a member of the Bethel C.O.G.I.C. since 1958, where she faithfully served. She was a former Sunday school teacher, choir president, member of the Broadcast Committee and the Mother's Board (affectionately known as the "Golden Girls"). She was loved and respected by everyone who experienced her affection, cooking and the signature "Blissett" smile. A very endearing wife, mother, grandmother, sister, aunt, and friend, Mother Rushton loved the Lord, His people her family and sharing her ministry gifts in the church.
She leaves to cherish her beloved memory, nine children, Charlotte (Jimmie) Hooks of Toledo, Nelda (Michael) Sims of Marriottsville, Md., Michael (Elaine) Rushton of Cleveland, David Rushton, Samuel (Janet) Rushton, Bryant (Gina) Rushton, and Shelisha Rushton, all of Columbus, Bruce (Fresha) Rushton of Middletown, Del. and Shana (Luther) Stubbs of Charlotte, N.C.; eighteen grandchildren; two great-grandchildren; her step-mother, Frances Blissett; 15 siblings, Dorothy Watson, Ed Blissett, Alice Fowler, Shirley (Edward) Moon, Ted Blissett, Faye Allen, David (Shirley) Blissett, Deborah (Leon) Arnold, Selista (Charles) Dorsey, Brenda (Willie) Fort, Brenetta (Joe) White, Will Blissett, Stanley (Padrica) Blissett, Sondra Blissett, and Terry (Leslie) Blissett; and a host a host of nieces, nephews, other family and friends.
Besides her parents, she was preceded in death by her husband, T. J. Rushton, whom she married Feb. 20, 1958, and passed away April 20, 1997; six sisters, Gladys Blissett, Carolyn Hunt, Hadie Blissett, Equilla Miller, Ethel Alexander, and Rosie Lovett; and one brother, Johnnie Lee Blissett.
Friends may call Saturday from 9 to 10 a.m. at the church.
Arrangements entrusted to the L.E. Black, Phillips & Holden Funeral Home.
Guestbook Entries
"May GOD bless you with strength and peace In your time of sorrow, just remember she Is at rest.R.I.P. Sis Ann"
» Mr. & MRS. LARRY Carter & family on September 19, 2013
Emmanuel Baptist Church
"Condolences to the Rushton family. Our prayers are with the family during this time."
» Rhonda Pope on September 20, 2013
Sign the Guestbook
---