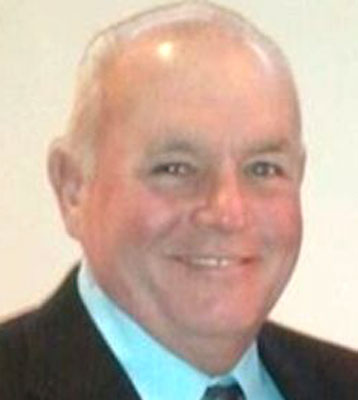 LARRY A. BROWN
McDONALD – Larry A. Brown passed from this life into his new life at 7:05 p.m. Saturday, Sept. 14, 2013, while surrounded by the love of his family as a patient in the Hospice House, Poland, following an extended illness. He was 62.
Larry was born in Youngstown, May 17, 1951, a son to Thomas G. Sr. and Juanita R. (Smith) Brown.
A 1969 graduate of McDonald High School, he found employment as a journeyman for Sheet Metal Local No. 5, Youngstown, as well as working lately as a carpenter before officially retiring.
He married the former Cheryl L. "Cheri" Diamond on Sept. 2, 1988, and together they would spend the next 25 years together hand in hand.
An avid Christian, he was a member of the Brookfield Christian Church. His other memberships included the Saxon Club of Youngstown.
In his spare time, he enjoyed gardening, canning, coaching Little League and Pony League baseball, playing Bocce, being an all around sports nut, and cheering on the Cleveland Indians and Browns, and the YSU Penguins too.
Survivors include his mother, Juanita of Girard; his wife, Cheri; his sons, Larry A. Brown Jr. of McDonald and John M. Muckridge III and wife Nicole of Boardman; his daughters, Tracey L. Golden and husband Tim of Girard and Rebecca L. "Becky" Muckridge-Gibson and husband Andrew of McDonald; his brothers, Mark "Tommy" Brown and wife Pam of Carolina Shores, N.C., and David Brown of Girard; his sister, Linda Streb of McDonald; his seven grandchildren, Amanda, Levi, Morgan, Logan, Jack, Ethan and Luke; and his great-granddaughter, Lilly.
He was preceded in death by his father, Thomas; and by his brother, Thomas G. Brown Jr.
A time of gathering will be recognized on Tuesday, Sept. 17, 2013, from 5 to 8 p.m. at the Briceland Funeral Service, 379 State Route 7 SE in Brookfield.
His celebration continues with a memorial service held in his honor on Wednesday, Sept. 18, 2013, at 11 a.m. in his church, the Brookfield Christian Church.
As suggested by his family, material contributions can be made to the Hospice House, 9803 Sharrott Road, Poland, OH 44514.
Coordination of this tribute for Larry has been presented by Daniel Briceland, Owner and Director.
Guestbook Entries
"Rest in peace my old football teammate."
» tom mcclary on September 16, 2013
"R.I.P. Larry you will be missed by many. My thoughts and prayers go out to all family members ."
» lori smaltz on September 16, 2013
"We wish our condolences to the family. Larry and Tracey, know that we will always be here for you both."
» Ed and Karen Hale on September 16, 2013
"Larry, you will be deeply missed by us. Gosh, all the fun we had with you and Cheri. You we're an excellent coach for baseball and basketball and one of our Very Best friends. Cheri and I sure did root for you and Wyatt while coaching. There is no one on this earth who could ever replace you. You were very special and will be missed deeplyl"
» Roseanne & Wyatt Trent on September 17, 2013
"So sorry to hear of Larry's passing. I remember him from when he visited his Grandparents in Mineral Ridge. We had many good times as a child at his grandparents house. My deepest sympathy to Juanita and all of the family."
» Suzi Hood Harklerode on September 18, 2013
Sign the Guestbook
---