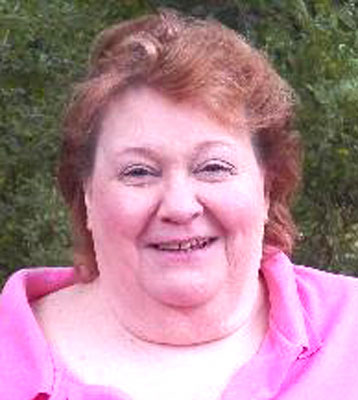 CHERYL A. ELLIS
YOUNGSTOWN – Cheryl A. Ellis, 67, went home to be with the Lord, Thursday, Sept. 12, 2013, at St. Elizabeth Medical Center.
Cheryl was born on Sept. 11, 1946, in Pittsburgh, the daughter of Elmer and Leona Johnson.
She was a graduate of South High School and also attended Youngstown State University for business management.
Cheryl worked and retired from Landmark America Inc. She also worked at Infocision.
She was a member of the Mineral Ridge Church of Christ. She also enjoyed spending time with family and friends.
Cheryl leaves behind six children, Stephen (Tracy) Ellis of Austintown, Vikki (Eleazar) Contreras of Austintown, Carrie (Scott) Drinnon of New Waterford, Marc (Madeline) Ellis of Austintown, Robert Ellis of Austintown, and Kristina Ellis of Austintown, 17 grandchildren; and six great-grandchildren.  She also leaves behind a brother, Richard (Patty) Johnson of Warren, Pa.; and two amazing friends, Lynn and Amber Such.
Besides her parents, Cheryl was preceded in death by a daughter-in-law, Heather Ellis.
A memorial service will be held at noon, Thursday, Sept. 19, 2013, at the Mineral Ridge Church of Christ. Family and friends will be received from 10 a.m. until the time of the service.
Arrangements are entrusted to the Lane Family Funeral Homes, Austintown Chapel.
Family and friends can visit www.lanefuneralhomes.com to send condolences.
Guestbook Entries
"Your Mom and Grandma was a great person, who would do anything for anyone. She was a seetheart and has struggled for too many years. She is finally at peace. My deepest sympathies."
» Brenda Balog on September 19, 2013
Sign the Guestbook
---