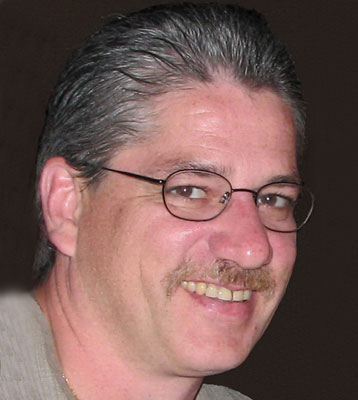 RANDALL T. ZIEGLER
GIRARD – Randall T. Ziegler, 48, passed away on Wednesday, Sept. 4, 2013, at Northside Hospital.
Randy was born May 31, 1965, in Youngstown, the son of Ralph and Pauline Gregory Ziegler.
He worked for Amex Dies in Girard for 17 years as a machinist. Randy was an avid Dallas Cowboys fan, and enjoyed bowling and golfing.
Besides his mother, Pauline Ziegler of Youngstown, he is survived by his wife, the former Jennifer A. Del Bene, whom he married Dec. 24, 1991; brothers Ralph H. Ziegler Jr. of Youngstown and Timothy A. (Monica) Ziegler of Poland; sister-in-law and brother-in-law Jacqueline and Craig Rose of Girard; and nieces and nephews Eric (Amber) Ziegler Amanda (Josh) Shaffer, Kyle Ziegler, Robert Caldwell and Allison Rose.
A memorial service will be held on Sunday, Sept. 8, at 5 p.m. at the Blackstone Funeral Home in Girard.
The family will receive relatives and friends on Sunday from 4 p.m. until the time of service.
Visit www.blackstonefuneralhome.com to view this obituary and to send condolences to the Ziegler family.
Guestbook Entries
"so sorry for the loss of my cousin randy may he rest in peace"
» lori ogden on September 6, 2013
"Our sincerest condolences, prayers & much love to Randy's family"
» Karen Webber & FAMILY on September 6, 2013
"We are so so sorry that Randy lost his fight - know that his spirit is with you and that he is at peace"
» Katie and Gerry Emery on September 6, 2013
"Pauline and all of Randy's loved ones, our prayers are for the Lord's peace, provision and comfort for you at this time. John & Laura Baylon"
» Laura Martin Baylon on September 6, 2013
Sign the Guestbook
---