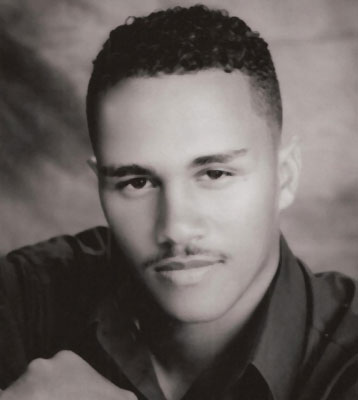 MOHAMED 'MO' HASSEN JR
COCOA, FLA. – A memorial service celebrating the life of Mr. Mohamed "Mo" Hassen Jr. will be held Saturday at 10 a.m. at the Tabernacle Baptist Church. On Tuesday, Aug. 27, 2013, God called him to eternal rest.
Mr. Hassen, affectionately known to his family and friends as "Mo," was born on Oct. 21, 1986, in Youngstown, a son of Mohamed Sr. and Rita Tate.
He was a 2005 graduate of Austintown Fitch High School. He attended Eastern Florida State College Law Enforcement Academy and The University of Akron.
Mo was a member of the Tabernacle Baptist Church in Youngstown and he attended the Costal Community Church in Florida. Mo moved to Cocoa, where he worked as a Sports Official while attending the Police Academy. Mo succeeded in many accomplishments such as classical music pianist, college vocalist, martial arts, and he was a professional referee and umpire.
He leaves to cherish his loving memory, his wife, Chanel, whom he married in 2011; his daughters, Samiyah Hassen and Aubriana Murphy of Cocoa; his parents, Davanzo and Rita Tate Sr. and Mohamed (Judy) Hassen Sr.; his brothers, Davanzo (Gina) Tate Jr. of Austintown and Renee Booker of Columbus; his sisters, Aleemah (David) Paige of Liberty, Sarah (Dawaylon) Pritchard Sr. of Austintown, Nud'a, Aliyah, and Layla Hassen of Youngstown, and Lasheeda Moore of Columbus; his grandparents, Arlegus (Sherry) Tate Jr. of Youngstown and Sarah Tate of Austintown; and a host of other relatives and dear friends.
Mo was preceded in death by his maternal grandparents, George Connors and Peggy Thomas; his paternal grandparents, Soultan and Emily Hassen and Shirley and Richard Kosmo; and three uncles, Gamel, Daniel, and Brian.
Please visit jewashingtonfuneralservices.com to leave condolences and to sign the online guestbook.
Ministry of comfort provided by the J.E. Washington Funeral Services Inc.
Guestbook Entries
"To the family of Mohamed Hassen. We are truly sorry for the loss of yours and our loved one. Mo was a wonderful person who's beautiful smile that lit up your faces will now light up heaven. He will surely be missed and once again we are in sorrow for all of you. Please keep God in everything you do and say and take one day at a time. Love you all. "
» Rodney and Sheila Tate on September 6, 2013
Sis
"Dear Rita and family I am so sorry for your loss may God be with you during this time sincerely Rita Mae"
» yoganandarita on September 6, 2013
"Mike, Missy and FamilyGod's gift of time We all need a time to grieve - quiet time for reflection to sift through memories and come to grips with what has happened. We all need a time for tears, not for the one who is now at peace in heaven, but for ourselves as we realize that things will never be the same. We all need a time to just "be" when we can open ourselves to God and let the reassurance of His everlasting love start to heal our broken hearts. Praying for you and wishing you peace. "
» Roslyn Bunny Gatewood, Evaanston, IL on September 7, 2013
"Davanzo and Rita and family I am so sorry to hear of your loss. He was a beautiful person and his memory will forever bloom in the hearts of those who loved him. All my love and prayers. Your sister Deva"
» Deva DuPonty on September 13, 2013
Sign the Guestbook
---