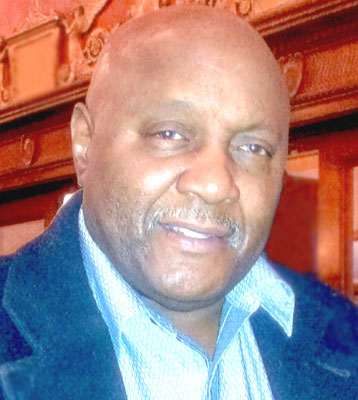 DANIEL LEO 'BUTCH' DOZIER
PITTSBURGH – Daniel Leo "Butch" Dozier, 67, of Pittsburgh and Ohio, passed peacefully at home on Tuesday, Sept. 3, 2013.
He was the beloved husband of 49 years to Linda (Hackley) Dozier.
Butch is also survived by his four children, Dana (Henry) Becoate, Danielle (David) Lazaro, Daniel Jr. (Tosha) Dozier and Brittany Brown; eight grandchildren, Kia, Bobby, Kandace, Chris, DaVelle, Chyanne, Jada and Daniel III; and seven great-grandchildren, DeVon, Dion, Tre, Zyan, Zoe, Carter and Riley.
Family will receive friends on Saturday from 11 a.m. to 1 p.m., with services directly following at the Pittsburgh West Side Worship and Service Center-Salvation Army, 1821 Broadhead Fording Road in Pittsburgh.
Arrangements by the McDermott Funeral Home Inc. in McKees Rocks, Pa.
Guestbook Entries
Family Friend
"God has taken a special one to pave the way for us. He took him rather quietly with just a little fuss. But this was not an accident, it was part of the master plan. Uncle Butch reached out and found his peace in God's unchanging hand. Rest In Peace!"
» Sharon Johnson on September 6, 2013
"Danielle and family you are in my prayers, may God comfort you in this time of loss"
» Priscilla Jame-Everette on September 6, 2013
"May the Lord bless each and everyone at this time with comfort."
» Jackii Hubbard Edwards on September 7, 2013
Sign the Guestbook
---